T.I. Defends Iggy Azalea, Responds to Q-Tip
Rapper offers a defense to the criticism his protégé has received.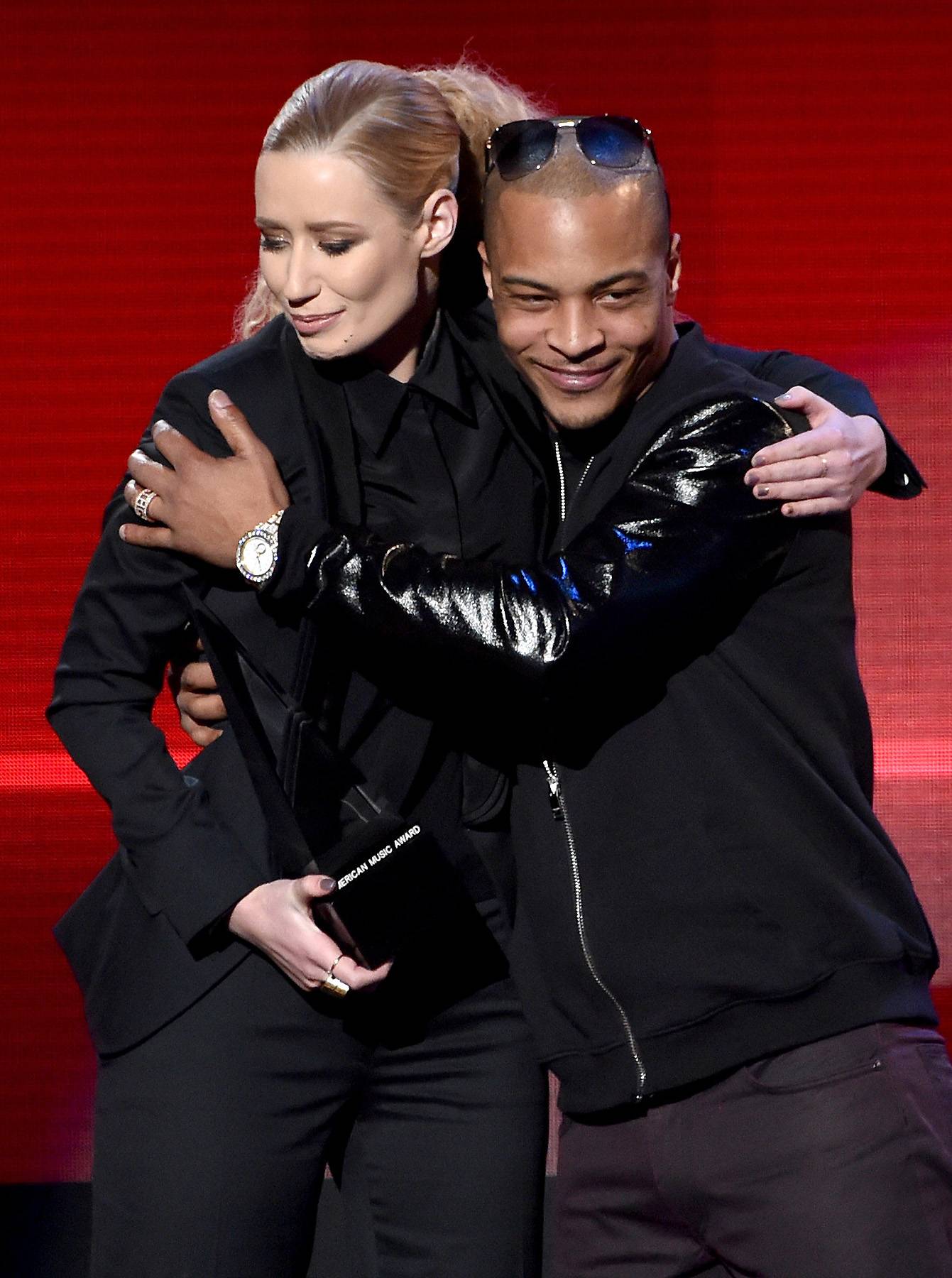 While Iggy may be feeling like persona non grata in many hip hop circles, she does have one huge supporter firmly planted in her corner. T.I. jumped on Twitter late Sunday to defend his protégé against the many critics who accuse her of helping to whitewash the genre.

The King of the South directly responded to the tweets Q-Tip sent to Iggy, explaining the socio-political history of hip hop.

"Yes @IGGYAZALEA @QtipTheAbstract all these facts are true. This is useful info to absorb as U find yourself in da midst of several people, who U may not share many things in common with besides #HipHop," the Atlanta rapper wrote in a series of tweets. "Understanding the plight assists U in knowing how to accept,respect...& live in harmony even without a boatload of similarities."

T.I. particularly had some pointed words for the sect of critics who accuse Iggy of participating in the cultural appropriation of Black music. He argued that many Black people develop an "All White People Wanna Steal Our S*** mentality" when it comes to hip hop. T.I. called that way of thinking hypocritical and named Iggy and Eminem among the handful of white artists who have shown him that "not all white people out to steal our culture."

He capped the series of tweets with a message reminding Iggy that the drama she's facing comes with the cost of fame.

"I know u don't deserve all da negative s*** that comes your way. But like I've told u before, it just kinda comes wit da territory…," he wrote.
Of course, T.I.'s comments were met with a response from Azealia Banks, who tweeted, "I'm really starting to realize how indoctrinated and conditioned T.I is. And I don't think I should tease him about it anymore."
Banks wasn't the only person on Twitter who came at the rapper for his position on the matter. Soon after he was done tweeting the hashtag #WhenTipTweets began trending.
One Twitter user, @Negro_Agitator, tweeted "#WhenTipTweets you wonder how he can type and tap dance at the same time."
In the midst of all this, Iggy Azalea has yet to respond to all the controversy around her.

Click here to win a trip to the Super Bowl Gospel Celebration in Phoenix, plus four tickets to the Big Game. 

BET.com is your No. 1 source for Black celebrity news, photos, exclusive videos and all the latest in the world of hip hop and R&B music.
Click here to subscribe to our newsletter.