Ne-Yo's Wife Crystal Smith Files For Divorce In A Georgia Court [REPORT]
The couple renewed their vows in 2021.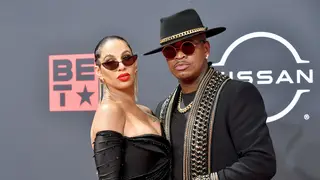 Ne-Yo's wife, Crystal Smith, has officially filed for divorce after accusing the Grammy Award-winning singer of infidelity.
According to TMZ, Smith filed the paperwork in Georgia on Monday, August 1, 2022, requesting a divorce from Ne-Yo on the ground that the marriage is "irretrievably broken with no hope for reconciliation." She further alleged that "she knows" that the singer "committed the act of adultery."
In 2021, the couple renewed their vows in a lavish ceremony in Las Vegas. They share three children, Shaffer, 6, Roman, 3, and Isabella, 13 months. Ne-Yo also has two older children from a previous relationship.
Last week, Ne-Yo took to Instagram and asked fans to respect his and his family's privacy amid Crystal's infidelity allegations.
We wish Ne-Yo and Crystal all the best.