[Watch] Horrible Teacher Caught Physically Assaulting a Student
She's facing assault charges as well.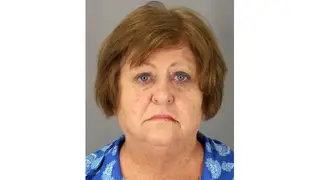 A high school teacher out of Beaumont, Texas Mary Hastings was arrested on Friday after a video surfaced of her hitting a student in one of her classes.
The local County Sheriff's confirmed that Hastings, a teacher at Ozen High School, has been charged with assault.
In the video, Hastings can be seen slapping a male student in the back of the head, blaming him for getting in the way of one of her other students ability to graduate. She then calls him an "idiot ass."
Following the release of the video, which has gone viral on Twitter, Hastings was removed from the class and place on administrative leave.
A statement that was released by the Beaumont Independent School District stated that the dictrict is committed to creating a safe and secure environment for its students, does not condone the kind of abuse that Hastings committed, and will not tolerate any such conduct in the future.
According to Special Assistant Superintendent Nakisha Myles Burns, the BISD is still evaluating the situation.
(Photo: Courtesy Jefferson County)