Eddie Long Apologizes to Jewish Group for King Ceremony
After being named a king at New Birth Missionary Baptist Church in January, embattled Bishop Eddie Long has now abdicated his throne and apologized to the Anti-Defamation League for the dubious coronation ceremony where he was draped in an alleged "Holocaust Torah."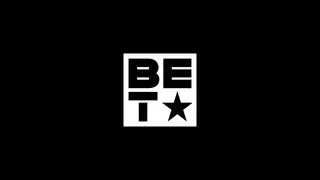 "The ceremony was not my suggestion, nor was it my intent, to participate in any ritual that is offensive in any manner to the Jewish community, or any group. Furthermore, I sincerely denounce any action that depicts me as a King, for I am merely just a servant of the Lord," Long wrote in a letter addressed to Bill Nigut, southeast regional director of the Anti-Defamation League, an organization that fights anti-semitism.
Some members of the Jewish community were outraged when a video of Long's ceremony circulated on the Internet depicting Long being presented with Jewish scrolls alleged to date back 300 years and which were rescued from Auschwitz concentration camp during World War II. The ceremony was presided over by self-ordained Rabbi and Bible teacher Ralph Messer, who was visiting New Birth.
Nigut said he was "horrified" by the service, which had no roots in Jewish traditions.
"For the ADL it's a real wake-up call that a lot of people do not understand our liturgies and practices," Nigut told the Atlanta Journal-Constitution. "Guys like Messer are troubling to us because they appropriate real ritual or, in this case, make one up."
During the service, Messer proclaimed of Long, "He is a king. God's blessed him. He's a humble man, but in him is kingship, royalty."
Messer told Long that the scrolls and the title were gifts on behalf of the Jewish people.
"While I believe that Rabbi Ralph Messer has good intentions during his message at New Birth, I understand that the ceremony he performed on Sunday, January 29th, caused harm to the Jewish community, for which I am deeply sorry," Long wrote.
BET National News - Keep up to date with breaking news stories from around the nation, including headlines from the hip hop and entertainment world.