Cyn Santana Has The Perfect Response To Joe Budden Getting Fired From 'Everyday Struggle'
Clap back like a lady.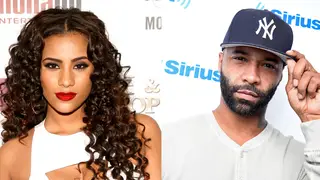 Joe Budden has arguably delivered some of the most viral moments from popular Complex series Everyday Struggle, but it seems as the producers of the series sought to move on without the former Love & Hip Hop star in the new year.
While his firing was anything but amicable between him and the show, his girlfriend, Cyn Santana, chimed in when a "thank you for your time" tweet was issued to announce his departure.

Get more Cyn and Joe news with BET Breaks, above.

In response to the tweet sent out via Everyday Struggle's Twitter account, Cyn wrote in her man's defense, "No no no no. We wish YA'LL [sic] the best."
Of course, Joe was all the way here for his lady having his back, writing in return, "That's my f**king baby."
Take a look at the exchange below:

Well, a couple that shades together stays together, no?