Kentucky Bill Would Make Teaching About Institutional Racism Illegal
The GOP is accused of unwarranted fear among parents of K-12 students about an academic framework taught in colleges.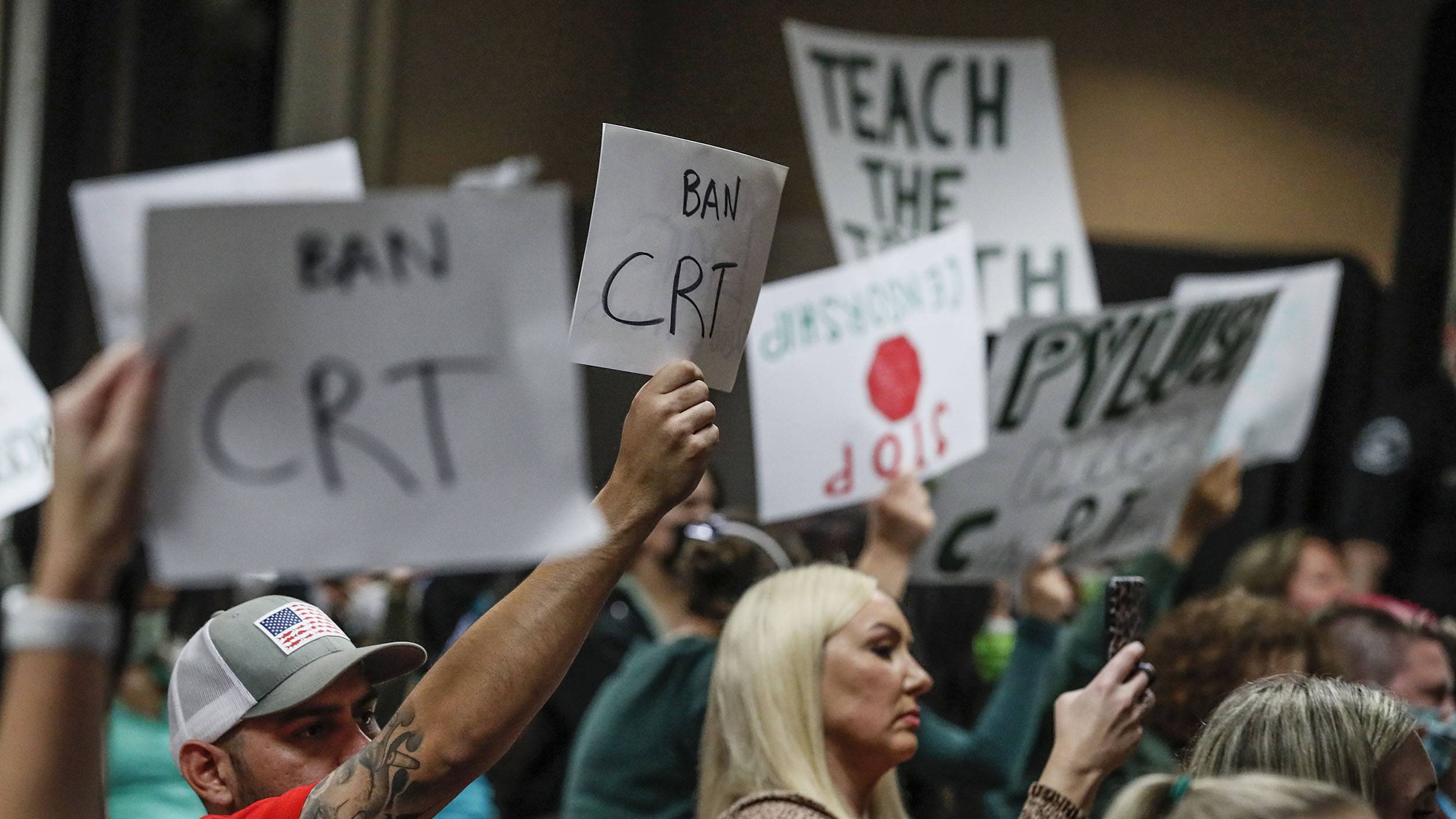 Two Kentucky Republican state lawmakers filed legislation adding to the growing wave of sentiments against teaching children concepts erroneously attributed to Critical Race Theory (CRT), an academic framework used in college classrooms to analyze racism.
Louisville station WFPL reports that Rep. Matt Lockett and Rep. Jennifer Henson Decker recently filed another bill to control how teachers address topics of race in their classrooms.
House Bill 487 would make it illegal to teach about institutional racism but require educators to teach about the nation's triumph over "international socialism and communism." It would also mandate public access to all instructional materials by posting that information online.
This latest measure builds on Decker and Lockett's initial anti-critical race theory legislation, House Bill 18, to prevent schools from teaching CRT that is already not taught at the K-12  levels.
Both bills would ban what the legislators claim is teaching that a student should feel guilty about the oppression that members of their race or gender committed against other groups in the past.
Those two measures add to the state Senate's top priority bill, Senate Bill 1, that would move curriculum authority away from schools, the Louisville Courier-Journal reported.
For many, the intent of the legislation is really to whitewash systemic racism in America's history. There has been some pushback against the state's anti-CRT legislation from the education commissioner and some teachers who say the bills would force them to ignore negative parts of American history in their classrooms.
Education Commissioner Jason Glass said the bill "presents a sweeping and politically-driven change to how curricular decisions are made," adding that "HB 487 creates a big government and courtroom-based attempt at a system that seeks enforcement for a problem that does not exist."
Kentucky is not alone. Alabama GOP lawmakers recently filed similar anti-CRT legislation, claiming that CRT is being taught in K-12 classrooms. However, state education officials said they found no evidence to support that claim. In at least two complaints, people confused Black History Month programs with CRT.
CRT has become a catchphrase referring to any curriculum or initiatives around racial equality disliked by conservative politicians and officials.
Developed in the 1970s and 80s by the former Harvard Law professor Derrick Bell, CRT examines how racism is embedded in institutions to protect white dominance, according to The New York Times. It challenges the idea that racism exists only at the individual level. Rather, racism is systemic, across the nation's education, criminal justice and other systems.
Teaching children about the history of racism in the United States has emerged as a political lightning rod that Republicans hope will energize their base in the 2022 midterm elections. As a result, fear is being stirred among white parents about schools teaching CRT.