Political Novice Ohio Parents Swept To School Board Victories Campaigning On Fear Of Critical Race Theory
Republicans plan to use this issue to retake Congress in 2022.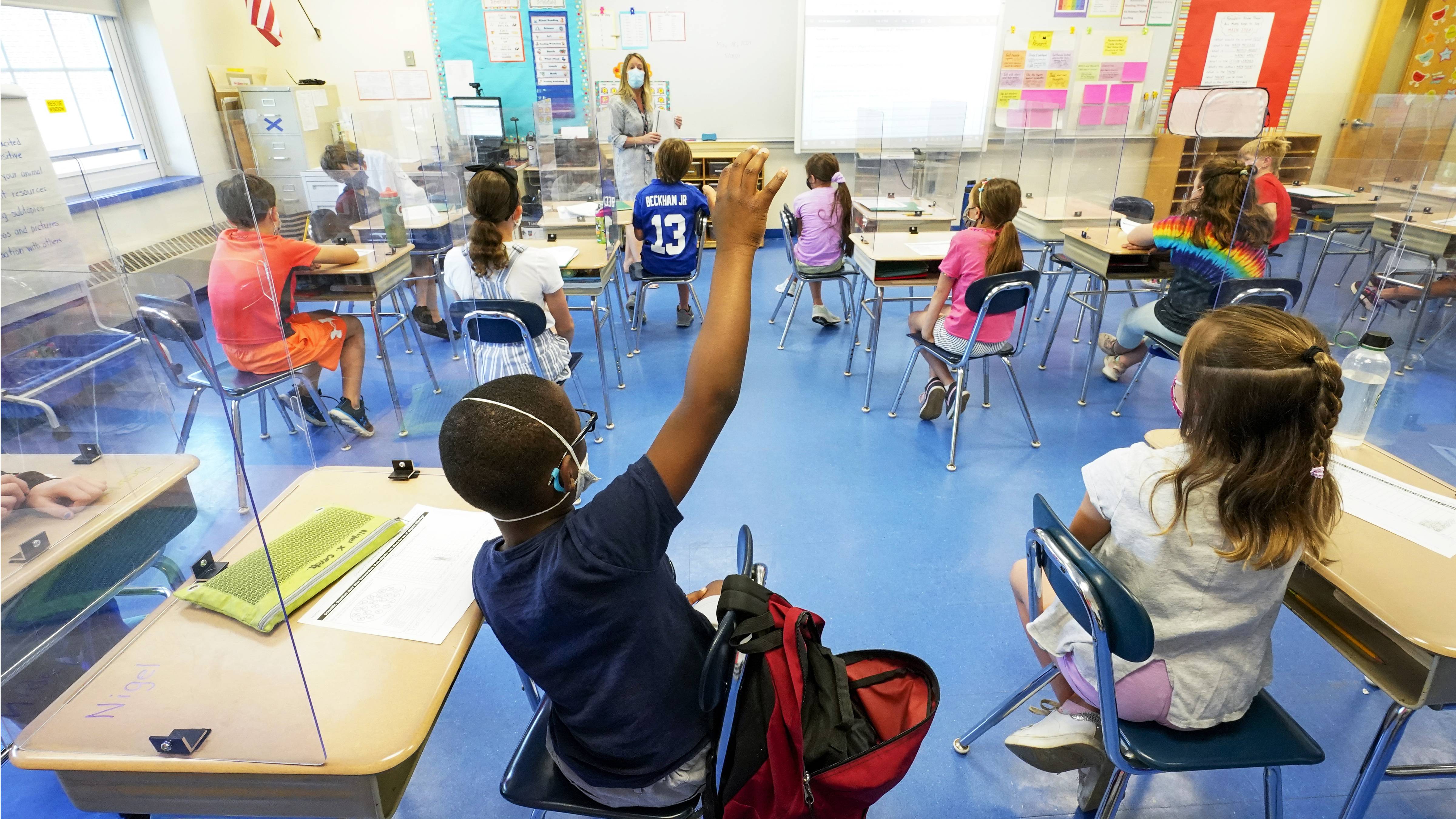 Teaching children about the history of racism in the United States has emerged as a political lightning rod that Republicans hope will energize their base in the 2022 midterm elections. As a result, fear is being stirred among white parents that schools are threatened by Critical Race Theory (CRT), an academic framework to analyze systemic racism that is not typically taught at the elementary level.
As a result, four Ohio parents recently won school board seats in Forest Hills, a Cincinnati suburb, running on a platform of opposing CRT being taught in schools, Fox News reported on Nov. 13.
The four candidates, Katie Stewart, Sara Jonas, Bob Bibb, and Linda Marie Hausfeld, had no previous political experience but were prompted to run for office because of their concern about CRT seeping into the school curriculum.
Stewart, a stay-at-home mother who is homeschooling her six children, won the most votes. Stewart told Fox News that she was concerned after classroom discussions about race confused her first-grade daughter.
School district Superintendent Scot Prebles said there were plans to teach CRT in district schools after parents and community members held a protest in June, according to WXIX.
Prebles' promise did not calm the concerns of many parents. Bibb told Fox that CRT is slowly creeping into the curriculum. He said his research showed that students were not taught CRT in the classrooms, but teachers in the school district were learning about the theory as part of their professional development.
Bibb, who has a fifth-grader and eighth-grader attending school in the district, also expressed concerns that school officials hired a diversity consultant. He alleged that the consultant said there was "white supremacy in the school system" but couldn't point to a specific example.
The development comes against the backdrop of Republican Glenn Youngkin winning the Virginia governor's race on Nov. 2. On the campaign trail, he vowed to ban CRT in schools on his first day in office, according to Newsweek.
After his victory, the GOP signaled that this battle over how to teach about racism in public schools could sweep the party into power in Congress, the Associated Press noted.
"Republicans can and must become the party of parents," Indiana Rep. Jim Banks, chairman of the conservative House Study Committee, said in a memo, according to the AP.
House Minority Leader Kevin McCarthy said he would back a "Parents' Bill of Rights" that opposes teaching CRT in public schools.
Developed in the 1970s and 80s by the former Harvard Law professor Derrick Bell,  CRT examines how racism is embedded in institutions to protect white dominance, according to The New York Times. It challenges the idea that racism exists only at the individual level. Rather, racism is systemic, across the nation's education, criminal justice and other systems.
"It is a way of seeing, attending to, accounting for, tracing and analyzing the ways that race is produced, the ways that racial inequality is facilitated, and the ways that our history has created these inequalities that now can be almost effortlessly reproduced unless we attend to the existence of these inequalities," Kimberlé Williams Crenshaw, a law professor at U.C.L.A. and Columbia University told the Times.
Crenshaw is credited with coining the term critical race theory.