Grand Jury Decides Not to Indict Officer in Eric Garner Chokehold Case
A New York grand jury has decided not to indict officer in the case of Eric Garner, who died after being placed in a chokehold.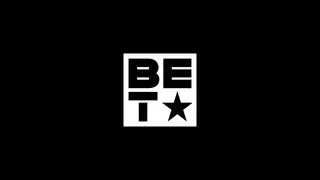 A Staten Island grand jury voted not to indict NYPD Officer Daniel Pantaleo Wednesday in the case of Eric Garner, who died after being placed in a chokehold by officers in July.
Pantaleo released a statement following the news Wednesday. "I became a police officer to help people and to protect those who can't protect themselves," he said.
"It is never my intention to harm anyone and I feel very bad about the death of Mr. Garner. My family and I include him and his family in our prayers and I hope that they will accept my personal condolences for their loss," he continued.
Garner, 43, was placed in a chokehold after being stopped by the police in Staten Island for allegedly selling untaxed cigarettes. Garner was later taken to the ground and died after shouting, "I can't breathe!" several times on a video recording that was spread around the Internet. 
The other officers who were involved in the incident did not face charges and were granted immunity. 
New York City Mayor Bill DeBlasio said the "outcome was one that many in our city did not want," according to a statement. He said there will still be an NYPD internal investigation. "And we know the U.S. Attorney is continuing her investigation. Should the federal government choose to act, we stand ready to cooperate," he continued.
A medical examiner ruled Garner's death a homicide, determining the chokehold and the compression of his chest by police officers as the causes.
Following his death, local officials and activists called out the NYPD for using the maneuver, which was outlawed by the NYPD in 1994. But a New York Times report says that punishment is rare for the officers who use chokeholds to subdue suspects.
The family of Garner announced its intention to file a $75 million wrongful death lawsuit against the city of New York, the Police Department and several other officers as defendants in October.

BET National News - Keep up to date with breaking news stories from around the nation, including headlines from the hip hop and entertainment world. Click here to subscribe to our newsletter. 
(Photo: Family photo via National Action Network/AP Photo)