Billy Dee Williams to Release His New Tell-All Memoir in 2024
"I hope it brings back memories for readers," says the actor.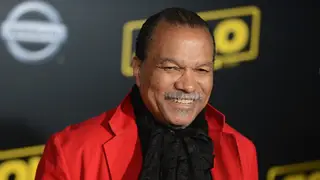 A living legend is ready to tell his story in his own words.
Billy Dee Williams is set to release his new memoir –What Have We Here?– in 2024, according to PEOPLE. On the book's cover, Williams takes center stage while wearing a cape to pay homage to his iconic Star Wars character, Lando Calrissian.
The book will recount the scope of Williams' personal life as a husband, father, and grandfather, along with his career, which spans almost the entirety of his life. Looking in the rearview mirror, he told the outlet, "I saw how absurd my life has been at times. And how fortunate it's been." He added, "I had fun reliving those memories. I hope it brings back memories for readers, too."
The book's editor, Victoria Wilson, told the outlet that Williams would take readers back in time to illustrate the essence of his living legacy. "Billy Dee Williams has had a fascinating life and career. "The book he writes is fun and, like Billy, hard to resist and draws you in."
From the beginning of his career, Williams has been an undeniable force. As a child, he got his start on Broadway; then, in 1959, he was cast in Paul Muni's black-and-white drama The Last Angry Man. Muni encouraged him to explore the wonders of acting "no matter the way you look or the color of your skin."
He continued, "I saw how many times throughout my life I wanted to go right and some force in the universe caused me to turn left instead, and things worked out."
The book will also revisit his role as Gale Sayer in the 1971 acclaimed film Brian's Song, in which he was nominated for an Emmy. That year, the film garnered over fifty million views and became the most-watched film on tv.
"What Have We Here?" will hit shelves February 13, 2024.