Another 'L&HH' Star Has Been Arrested
Her past caught up to her.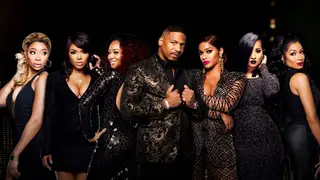 More legal drama is hitting the cast of Love & Hip Hop: Atlanta as one of its stars was recently arrested for an entirely different charge than the case she was initially addressing.
According to TMZ, Karen King was taken into custody on Monday for allegedly skipping car payments on a Maserati. She was originally in court to deal with another case this week but never left because of this apparent charge.
The charge she was there to deal with was her pending identity fraud case, but she was reportedly taken away by deputies after the court clerk announced that she had outstanding car payments.
King purchased the Maserati in 2014. A judge signed off on the warrant back in October and King has been missing ever since.
Get more Love & Hip Hop news with BET Breaks, above.