Lee Daniels Talks Surprising Inspiration Behind 'Empire'
The director covers Adweek and talks Cookie Lyon and more.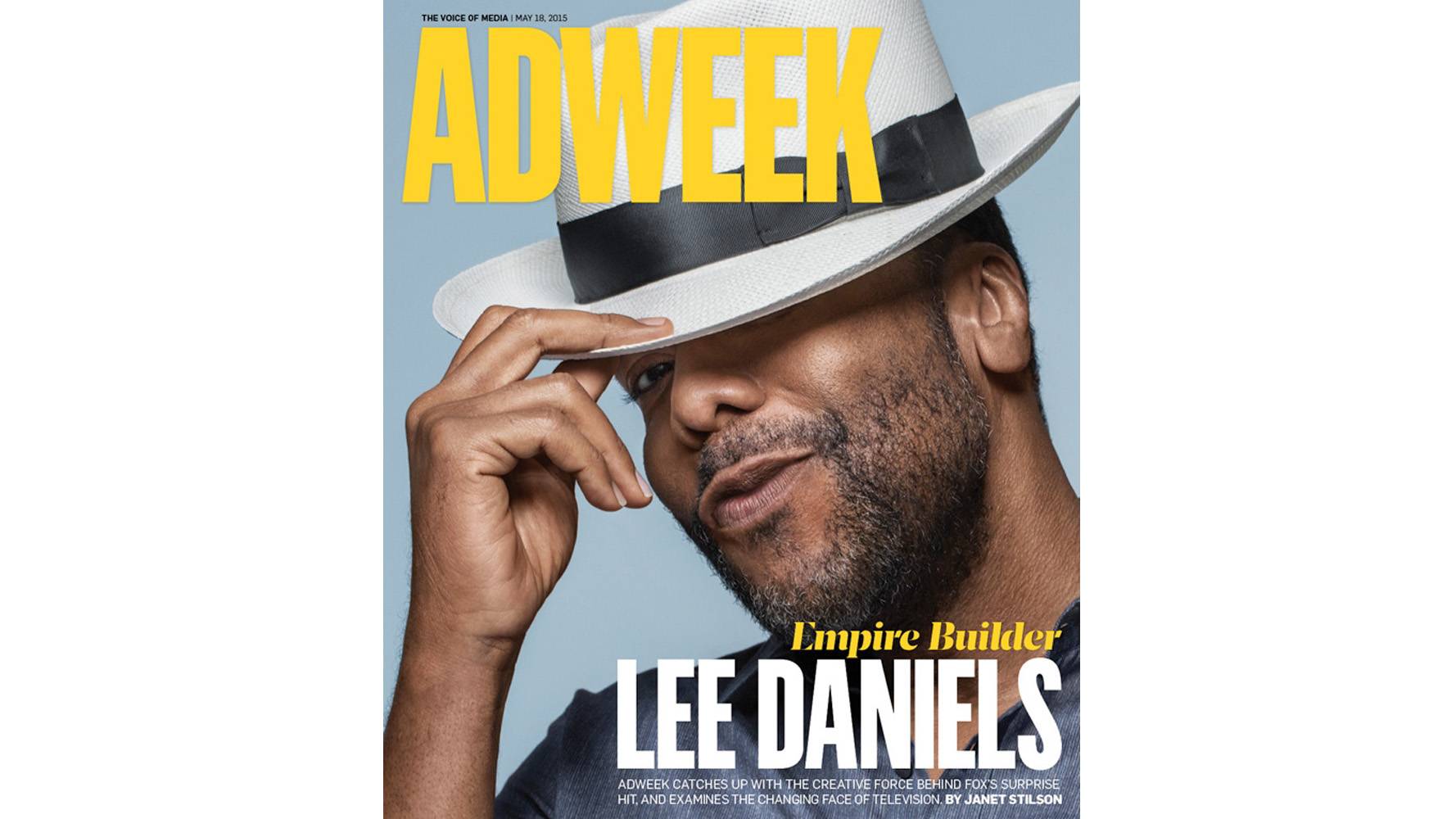 Lee Daniels is currently gracing the cover of Adweek's latest issue, and the Empire creator talks about how his family has inspired characters in the hit FOX drama. For starters, Lucious Lyon is a mixture of Daniels, his father, and a couple of other well-known figures in history.
                        | WATCH: LEE DANIELS IS AN ICON MANN OF CHANGE |
"Many shades of me. I can't create anything that I haven't lived," he said. "He's a lot a bit of my dad and the entrepreneurs that I've grown to know. He's a lot a bit of Berry Gordy, a lot a bit of Joe Kennedy. When you think of the Kennedys, they are the American dream. Joe was bootlegging and doing all sorts of shady s**t, and he produced the president of the United States."
When it comes to Cookie, he first denies that his mother is infused in that character, but then quickly remembers that the broom beating definitely happened to him as a child.
"I used to roller skate, and I would climb onto this tree and go out on this branch and go flying out into the middle of the street. And my mother said, 'You're going to break your arm.' I kept doing it, and I broke my arm. I thought the world stopped. I had a cast and I felt so special," he said.
"When you have a lot of siblings, you always do something to feel special. I was beating my sisters up — I was a total jerk. I would always hold my cast up in front of me when my mother would go to slap me. And one day I held my cast up and she had a broom and she went for me," Daniels continued. "I called the police, and the police came. Back in those days, it wasn't the same. My mother told the police, 'I suggest that you take him now, because [if you don't] when you come back — and you will come back — he's going to be in a body bag.'"
In addition to his mother inspiring bits of Cookie, Daniels also opened up about his hustling grandmother and sister truly being the backbone of that character.
"My grandmother was a corrupt politician in the '60s. She had many of the judges in her pocket in Philadelphia — and she carried a gun," he said. "She would get Blacks to come out and vote. And my sister was a drug dealer, as many of my friends were. It was the only way we knew how to make a living — that or robbing the system that we lived in. That's the world we lived in."
To read Daniel's entire interview and what he had to say about Black writers and racism in America, click here.
BET.com always gives you the latest fashion and beauty trends, tips and news. We are committed to bringing you the best of Black lifestyle and celebrity culture.