Rolling With the Obamas and the Easter Bunny
More than 35,000 people attended the annual White House Easter Egg Roll.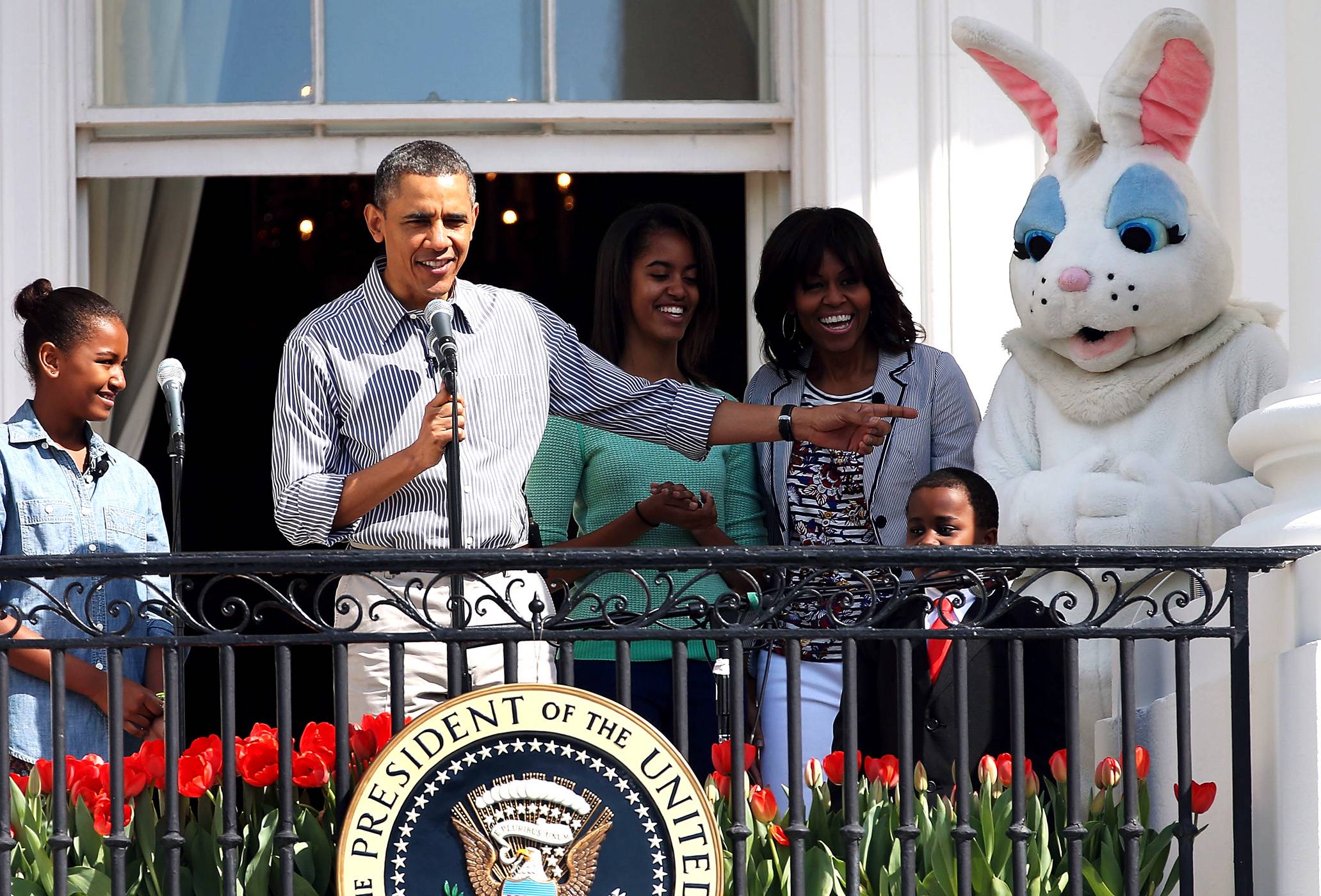 Some kids have all the luck. When Raymond Ligon, 10, and his mother won 11 coveted tickets to the White House Easter Egg Roll, the Brooklyn, New York, resident felt full of fortune, a thrill second only to actually being there.
According to First Lady Michelle Obama, more than 35,000 people from around the nation were expected to attend the annual event, the largest held on the South Lawn. This year's theme is "Be Healthy, Be Active, Be You!"
"Today, we want you to have a great time. We want you to run around. We want you to go over and see the White House Garden. We want you to learn about making tasty, healthy food," she told the crowd. "We're going to come down and do some Easter egg roll. We're going to read some stories. But overall, we want you guys to have a good time and keep moving and be healthy. And, kids, eat your vegetables, OK?"
In addition to participating in the traditional egg roll with wooden spoons, which Raymond said he didn't realize would be so much fun, kids and their families listened to President Obama and the first lady read stories, played various sports and games and enjoyed food prepared by top chefs during cooking demonstrations. After playing tennis, the president joined members of the Washington Wizards basketball team to shoot a few hoops with some of the kids.
Several stars also came out to play, including Oscar-nominated actress Quvenzhané Wallis and performances by Jordin Sparks, Austin Mahone, Coco Jones, Sesame Street and the Wanted.
After the first lady's remarks, the Obamas, accompanied by the Easter Bunny and Robbie Novak, the 9-year-old African-American boy also known as "Kid President," shook hands with the crowd.
"Wow, that was amazing. To meet the president and shake his hand, that's an honor," said an awestruck Raymond, who never expected he would get the opportunity to shake hands with the entire family. "I thought the Secret Service was going to usher me out of here if I tried to shake their hands."
His cousin, Iya Mullen, also 10, said she isn't going to wash her hand.
"It was so exciting," she gushed. "And when I get back to school? I am going to be showing off."

(Photo: Mark Wilson/Getty Images)