Get In The Groove, Vol. 5: Music Events Happening In Major Cities This Weekend
Big Daddy Kane, Jagged Edge, Adele and more will be hitting the stage!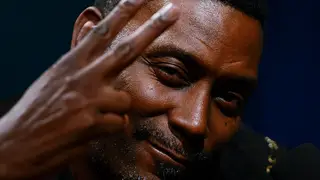 Are you trying to dance the night away or mellow out to some of your favorite artists to kick off the weekend? Well, you're just in luck because BET.com's Get In The Groove is a specially curated list of local music events happening in major cities each weekend, just for you!
This weekend Big Daddy Kane, Jagged Edge, Adele, and more are taking the stage check out what's happening from Jan. 20 - Jan. 22, 2023, near you below:
Las Vegas
Where: The Colosseum at Caesars Palace
Miami
Where: James L Knight Center
Los Angeles