Oprah Winfrey Reveals Why She Stayed Locked Away In Her Home For 322 Days
The TV legend and entrepreneur admitted while discussing her new documentary "The Color of Care" that a fear of COVID caused her to isolate for nearly a year.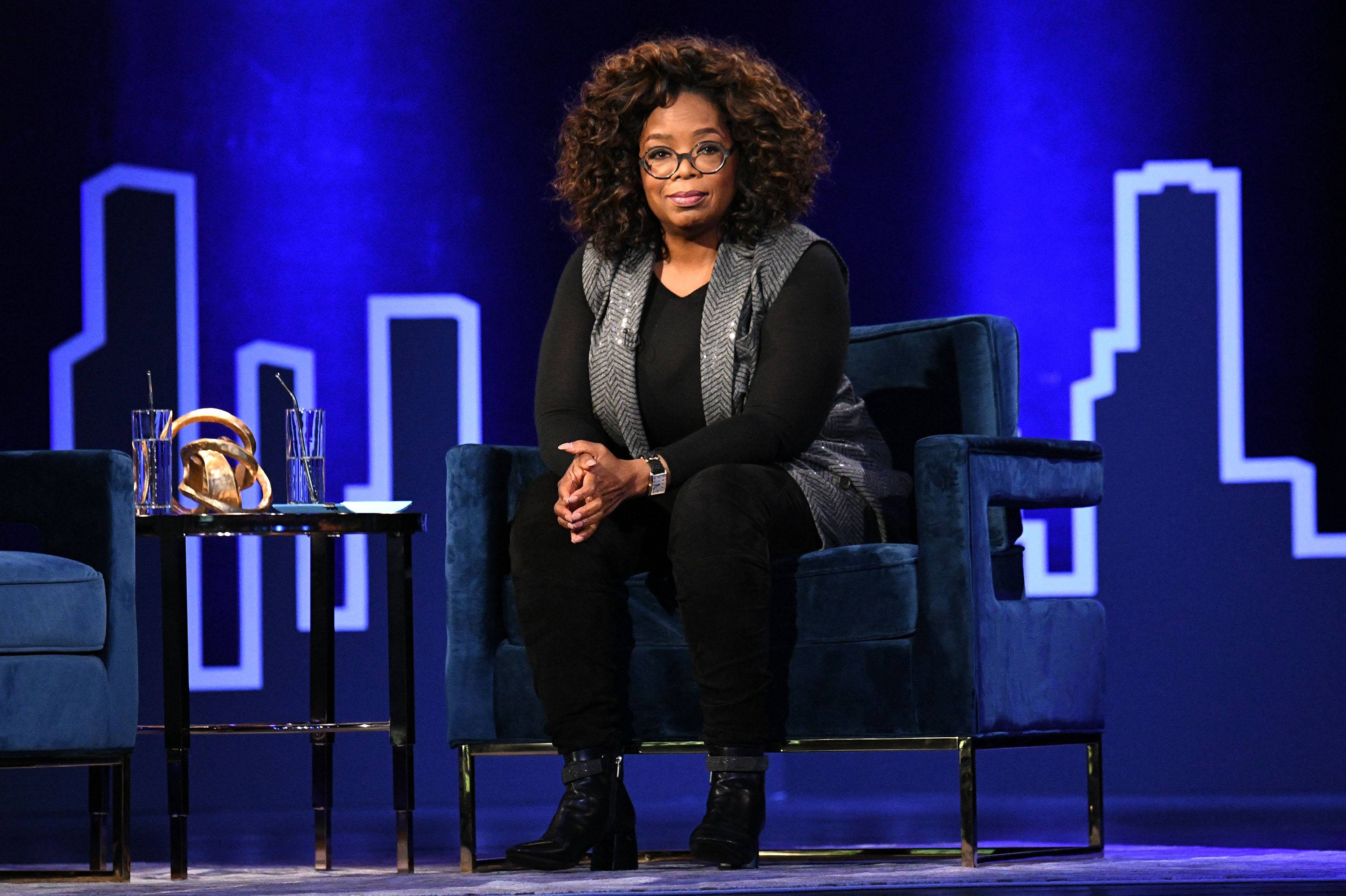 Oprah apparently took the COVID-19 pandemic extremely seriously.
While discussing her new documentary, The Color of Care, the television icon revealed that she didn't leave her house for almost a year due to the coronavirus.
"I didn't leave home for 322 days — literally did not leave the house," Winfrey told The Los Angeles Times of her latest work, which focuses on racial inequities in the healthcare system, in an interview published Friday (April 29).
Oprah also added she's "been so careful with" herself that her "own friends make fun of" her and are impressed with how well she's been "able to adjust to the isolation and not being around other people."
"I remember one point [Gayle King] said, 'Don't you just miss being around other people?' So I go, 'Eh, not really.' And I think it's because every day, I was in an audience of 350 people twice a day [on The Oprah Winfrey Show], so I've had shaking hands and autographs and selfies, and lots of attention, and exposure to being around a lot of people," she continued.
"I was able to be with myself in a way that I haven't been able to for years because usually, even if I take time off for myself, I'm thinking about what is the next thing to come," she added.
As far as why she decided to create a documentary about COVID-19's unequal target of people of color, Winfrey says an article she read about coronavirus victim Gary Fowler and the previous thoughts she shared sparked her into action. Oprah also notes that she was shocked by how little people think about the victims of the virus.
"I don't recognize a country where you've lost nearly a million people, and there hasn't been some form of remembering that is significant," the 68-year-old says.
"I think my biggest misconception [before making the film] was that it was about health insurance, about having access financially, and if you didn't have the money, then you couldn't get the care you needed," Winfrey added to Times. "What COVID laid bare is that inequities in so many other areas of your life also contribute to the major disparity when it comes to healthcare."
The Color of Care premieres Sunday on Smithsonian Channel. It will also be available for free on Smithsonian Channel's Facebook and YouTube accounts until May 31. She has also produced Oprah Talks COVID-19 with Apple TV+.