Georgia Sets Single Day Early Voting Record For Upcoming Senate Runoff
Voters shatter the previous record set during the 2016 presidential election.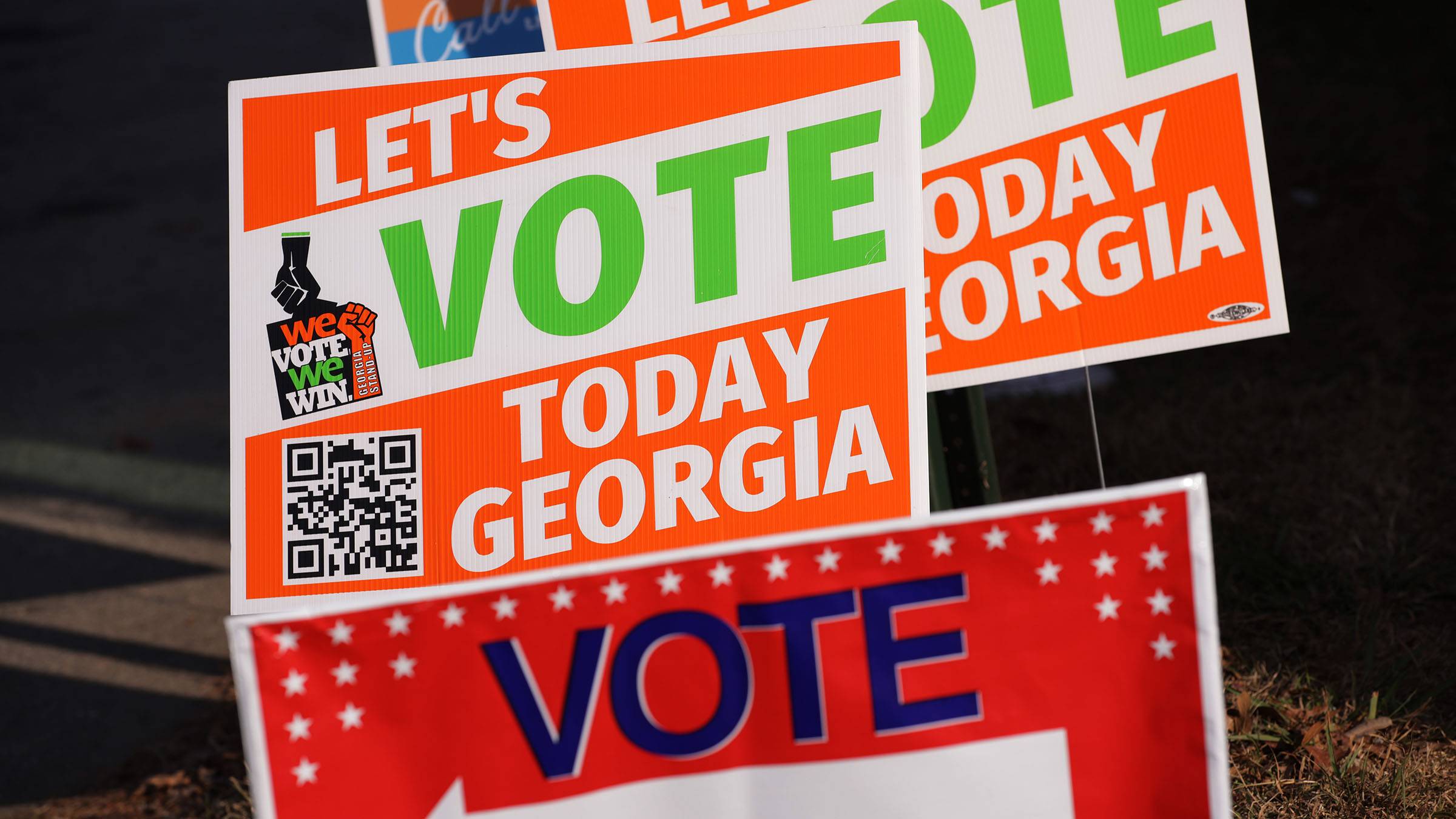 Georgia voters are showing strong interest in the U.S. Senate runoff, even though Democrats already secured control of Congress' upper chamber in the 2022 midterm elections.
The Atlanta Journal-Constitution reports that the Peach State shattered its single-day voter turnout record on Monday (Nov. 28) with 301,500 people casting ballots ahead of the runoff election, surpassing the previous record of 253,000 early voters during the 2016 presidential elections.
The race pits incumbent Sen. Raphael Warnock, a Democrat, against Donald Trump-backed GOP candidate Herschel Walker. In the Nov. 8 election, neither Warnock nor Walker surpassed the 50 percent mark needed to avoid a runoff election. Warnock won 49.4 percent of the vote and Walker got 48.5 percent of the vote.
Democrats secured the majority in the Senate on Nov. 12 after Sen. Catherine Cortez Masto, a Nevada Democrat, narrowly defeated her GOP Trump-endorsed rival Adam Laxalt.
At stake for Senate Democrats is having a clean majority that would not rely on Vice President Kamala Harris casting tie-breaking votes, as well as securing control of key committees, CNN noted. An evenly divided 50-50 Senate would also enable Republicans to hold up President Joe Biden's court appointments.
"We're the belle of the ball. Every political dollar in America is coming here right now both on the left and the right," Gabriel Sterling, the secretary of state's chief operating officer, told CNN This Morning about the enthusiasm surrounding the race.
Another likely impact on the high turnout numbers this election cycle stems from Georgia lawmakers shortening the early voting period from nine weeks to four between the general and runoff elections, slated for Dec. 6.