Justin Bieber's Testicles Are Now Grounds For A Lawsuit
Yes, really.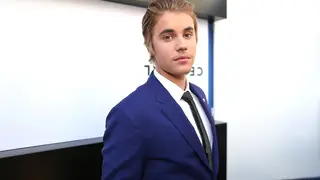 Back in May, the "Sorry" singer made an emergency visit to Northwell Health on Long Island to have his testes examined following an injury he sustained while playing soccer. Fortunately, the Biebs's manhood turned out to be just fine but a female staffer employed by the New York hospital certainly can't say the same. 
According to TMZ, a woman named Kelly Lombardo reportedly accessed Bieber's medical files after learning that the singer was allegedly hospitalized for a STD. Kelly was subsequently fired and has since filed a wrongful-termination claim with the New York Division of Human Rights. While Kelly maintains that she didn't have access to Bieber's personal records, the former emergency room staffer believes she was fired simply because she's a woman. 
"My client never accessed Mr. Bieber's medical file," Lombardo's attorney, David H. Rosenberg, told Page Six on Tuesday. "She was falsely accused of doing so on account of her gender."
Justin Bieber and his team have yet to respond to the lofty lawsuit.