Miss Jackson Don't Play: Here's How Janet Is Cutting Wissam Al Mana Out of Her Life
The couple is reportedly splitting up just months after welcoming a baby boy.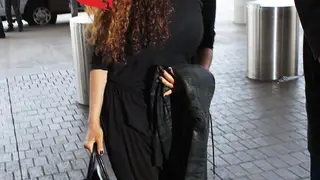 Janet Jackson and Wissam Al Mana's split seems to have entered the "division of property" phase, and it looks like Janet is making moves to protect what's hers. 
And when it comes to a couple as wealthy as this, there's a lot at stake.
According to reports, Janet is starting by keeping Al Mana out of her luxury Trump Tower condo in New York City.
"She wanted the locks changed a few weeks ago, and no keys for him," an insider told Page Six. While Janet hasn't lived there in several years (the couple had been spending most of their time in London), maybe she's ready to move back now that her marriage is on the rocks?
As for the new parents' relationship status, another source confirmed that the two have split, but stresses, "It's only a separation."
Catch up on the latest news regarding Jackson's split from her husband with BET Breaks above.