What A Game! What a Class Act! KC Chiefs QB Patrick Mahomes Shows True Sportsmanship After Amazing Win
He made it a point to give rival QB Josh Allen his props after the overtime shocker.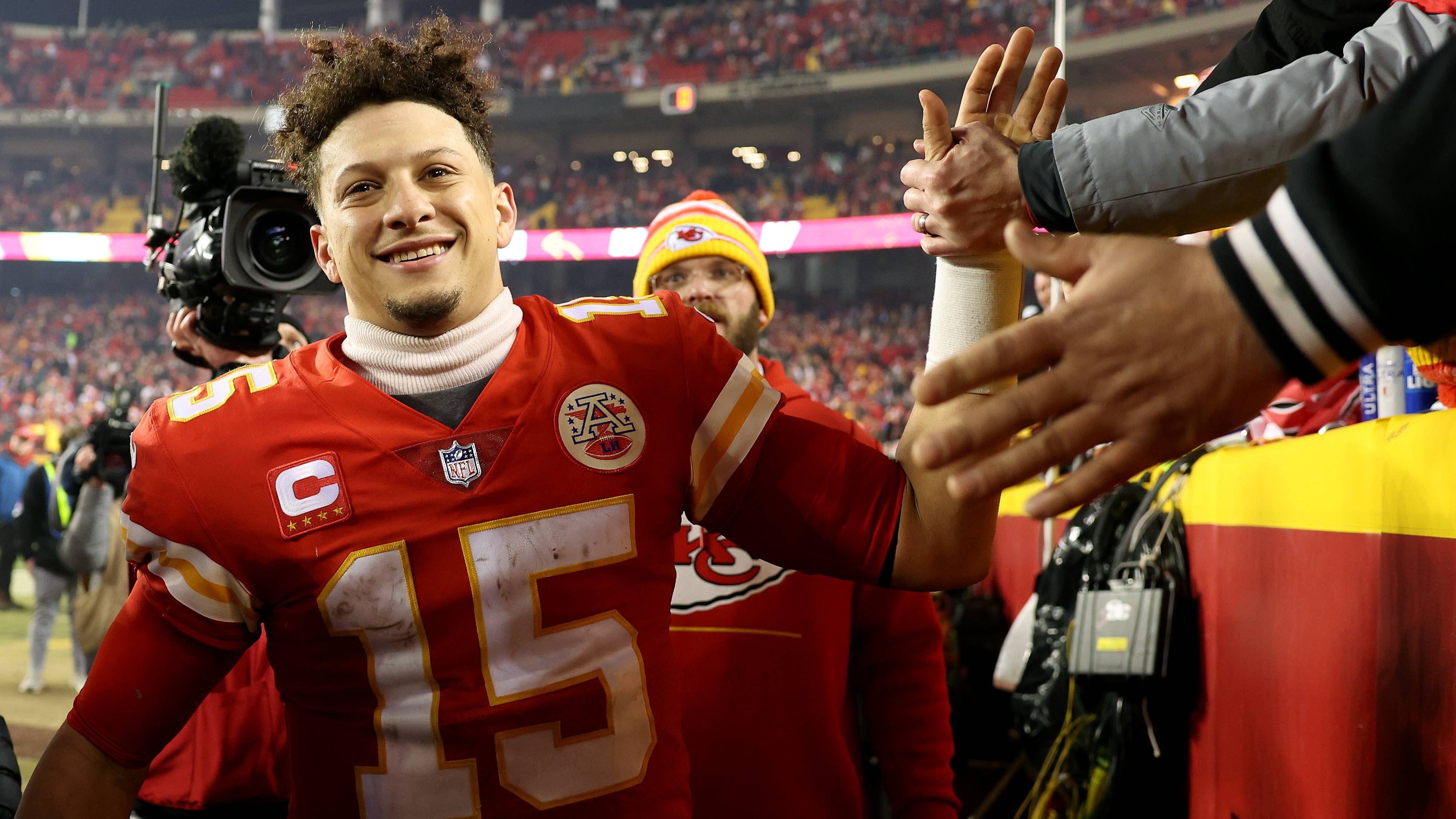 It was maybe the best moment of a game full of great moments.

The NFL Divisional Playoff between the Kansas City Chiefs and the Buffalo Bills Sunday night (Jan. 23), ended with an overtime end zone pass from quarterback Patrick Mahomes to tight end Travis Kelce, giving the Chiefs a 42-36 in a shocker of a matchup between the two titan teams. But arguably, that wasn't the most gripping thing to happen.

As the Chiefs celebrated, Mahomes left his jubilant teammates and found his rival, Bills quarterback Josh Allen in a move of football camaraderie.
Mahomes ran the length of the field at Arrowhead Stadium after the game to find Allen to hug and congratulate him on a hard fought contest. Both QBs, of course, deserved their props for the game. Mahomes had four total touchdowns (including one rushing) and threw for 378 yards. Allen threw four touchdown passes for 329 yards, according to NFL stats.

"To be in this moment, in this game against that team and to make a play to walk off a game at Arrowhead [is special]," Mahomes told reporters after the game. "I'll remember this for the rest of my life."

He now takes the Chiefs to the AFC Championship game next Sunday (Jan. 30) for the fourth straight time where they will face the Cincinnati Bengals. While that game will be a midwest matchup, the NFC Championship the same day will be Northern California vs. Southern California as the Los Angeles Rams take on the San Francisco 49ers.

All four teams hope to reach Super Bowl LVI on on Feb. 13 at SoFi Stadium, near Los Angeles.