Kentucky's First Black-Owned Distillery Makes History
The three brothers who own the company are also on a mission to bring jobs to their community.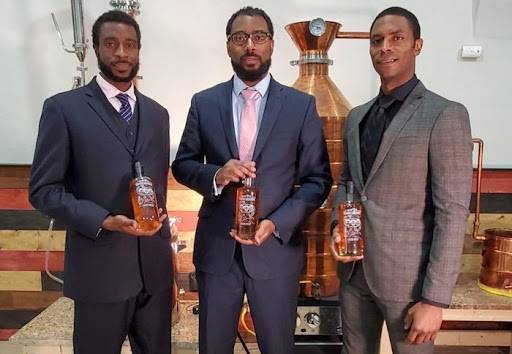 Brough Brothers Distillery in Louisville, Ky. made history in 2020 as the first Black-owned whiskey distillery in the state. On New Year's Eve, the three brothers, Victor, Christian, and Bryson Yarbrough produced their first 5-gallon barrels, according to Whisky Advocate.
"We're literally distilling right now. These past few weeks we've really been trying to focus on owning the processes, and we're attempting to get the first barrel [filled] by December 31st," CEO Victor Yarbrough told the Advocate in December.  
They opened the distillery in Louisville's historically Black neighborhood where legendary boxer Muhammad Ali grew up, The Whisky Wash reported. By opening their business there, the brothers, who are Louisville natives, plan to support the revitalization of the city's West End.
"Brough Brothers has an opportunity to not only provide employment opportunities for our local community, but also design an experience for locals and tourists in the heart of one of Kentucky's cultural hubs," Victor Yarborough said. "At a time in history when there is much attention on Louisville, we are excited to represent positive change and hope for and on behalf of our city."
Plans are already underway to expand the distillery into 20 more states.