Man Arrested For Shooting Homeless People In New York City And Washington, D.C.
The suspect is a 30-year-old with a record of assault.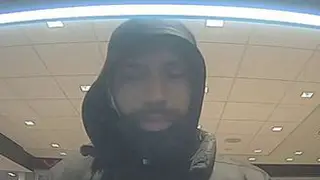 A man has been arrested for shooting at least five homeless men in Washington, D.C. and New York City.
According to reports, the suspect has been identified as Gerald Brevard, 30. He is suspected in shootings that took place between March 3 and March 12. Two of the five victims died from their wounds.
In addition, New York City Police Commissioner Keechant Sewell tweeted an announcement of the apprehension.


According to DC Metro officials, the first shooting took place March 3 at approximately 4 a.m. in D.C. The homeless man was sent to the hospital but did not have life-threatening injuries.
The second shooting was five days later on March 8 at 1:21 a.m. He was taken to the hospital, also with non-life-threatening injuries.
The third victim was on March 9 at about  2:54 a.m in D.C. An officer saw a fire on the street, once the fire was extinguished, a man was found with stab and gunshot wounds. The unidentified man died.
The NYPD reports a fourth shooting happened in Lower Manhattan at approximately 5:30 a.m. on March 12. A man was shot in the forearm and was treated at a local hospital. Ninety minutes later, a fifth man was shot in the head and neck while in a sleeping bag. He was dead at the scene.
According to WNBC, after releasing several surveillance photographs, Brevard was arrested while walking the streets of D.C. late Sunday (March 13) night and wearing what was seen in the images. There was no weapon on him when he was taken into custody but his record reportedly includes assaulting a woman in Virginia. Ballistics matched the shootings in D.C. and New York City but no other details were given about the suspect's motives.