Meek Mill and Cassidy Trade Jabs on Twitter
Cassidy releases a Meek Mill diss track in response to his war with the MMG rapper via Twitter.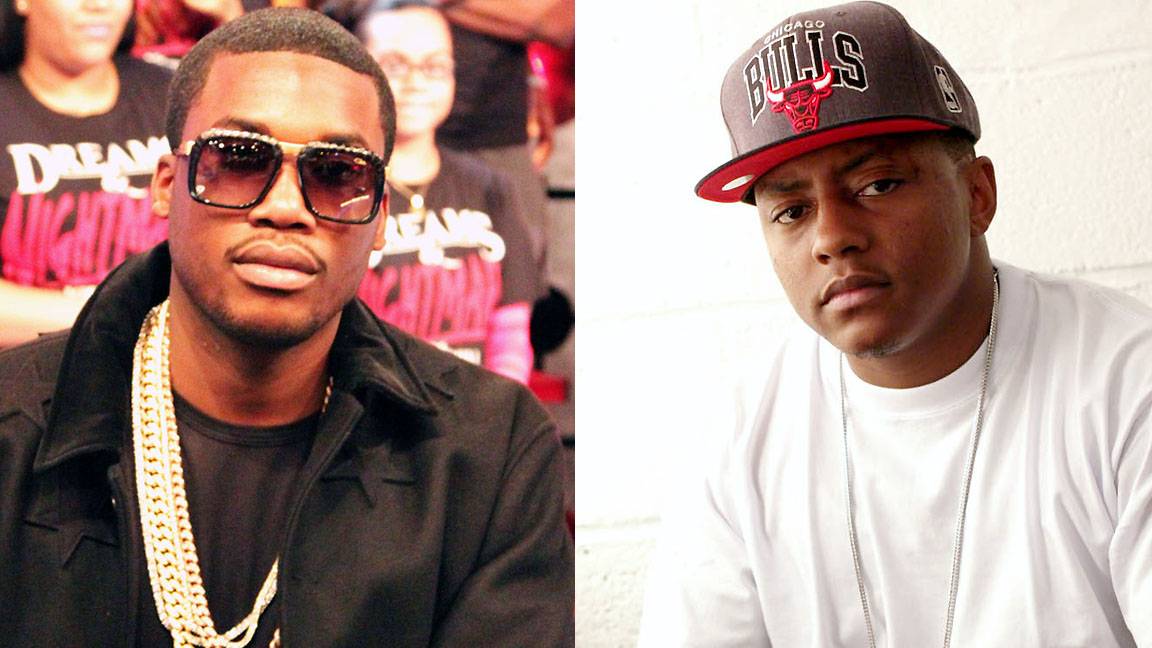 Things got heated between Meek Mill and Cassidy on Twitter last night as calls for the two to face off in a rap battle reached a fever pitch. The idea for a showdown between the two Philadelphia natives first picked up steam last month, when Mill named Cassidy as someone who he'd like to see in a battle. Mill told writer Shaheem Reid that he'd like to watch Cassidy spar with Murda Mook, although he stopped short of naming which, if any, of the two he'd like to square off against himself.
"Why n---as Tryna pump Cassidy 2 battle I said I wanted him and Mook 2 battle...a battle I wanted 2 c..he gotta get poppin first 2 battle me!" Mill wrote on Twitter last night, trying to curb expectations. Nevertheless, Cassidy got wind of Meek's remarks and shared a differing view on which of the two should be grateful at the chance to battle the other.
"I been popping for over a decade! N---as get 1 year in and get carried away," he tweeted. "I paved the way for these dudes.. N---as is scared! That would be the easiest 100k I ever made in my life.. It's like taking candy from a baby."
Not willing to let that statement lie, Mill fired back.
"You can't pave the way wit 'come 2 my hotel'," he quipped. "And ya swagg corny as sh-t u don't even represent Philly."
In response, Cassidy told Mill to back his words up on wax.
"F--- all this tweeting and sh-t.. Put that sh-t in a rap, battle me, and get your f---ing head bit off," he wrote.
It wasn't long before Cass took his own advice, releasing a freshly recorded diss track of his own. The song, "The Diary of a Hustla," doesn't explicitly mention Meek Mill by name but throws more than a few jabs in his direction.
"None of these rap n---as can mess with me, them n---as is my sons, I'm about to get a vasectomy," he rhymes on the song.
Meek didn't indicate whether or not he plans to respond with a track of his own.

BET.com is your #1 source for Black celebrity news, photos, exclusive videos and all the latest in the world of hip hop and R&B music.

(Photos from left: Randy Smith/BET, John Ricard / BET)