The Game Shades Dr. Dre On Upcoming Drink Champs Episode; Claims Kanye West Has Done More For Him
"Ye did more for me in two weeks than Dre did in my whole career," said the rapper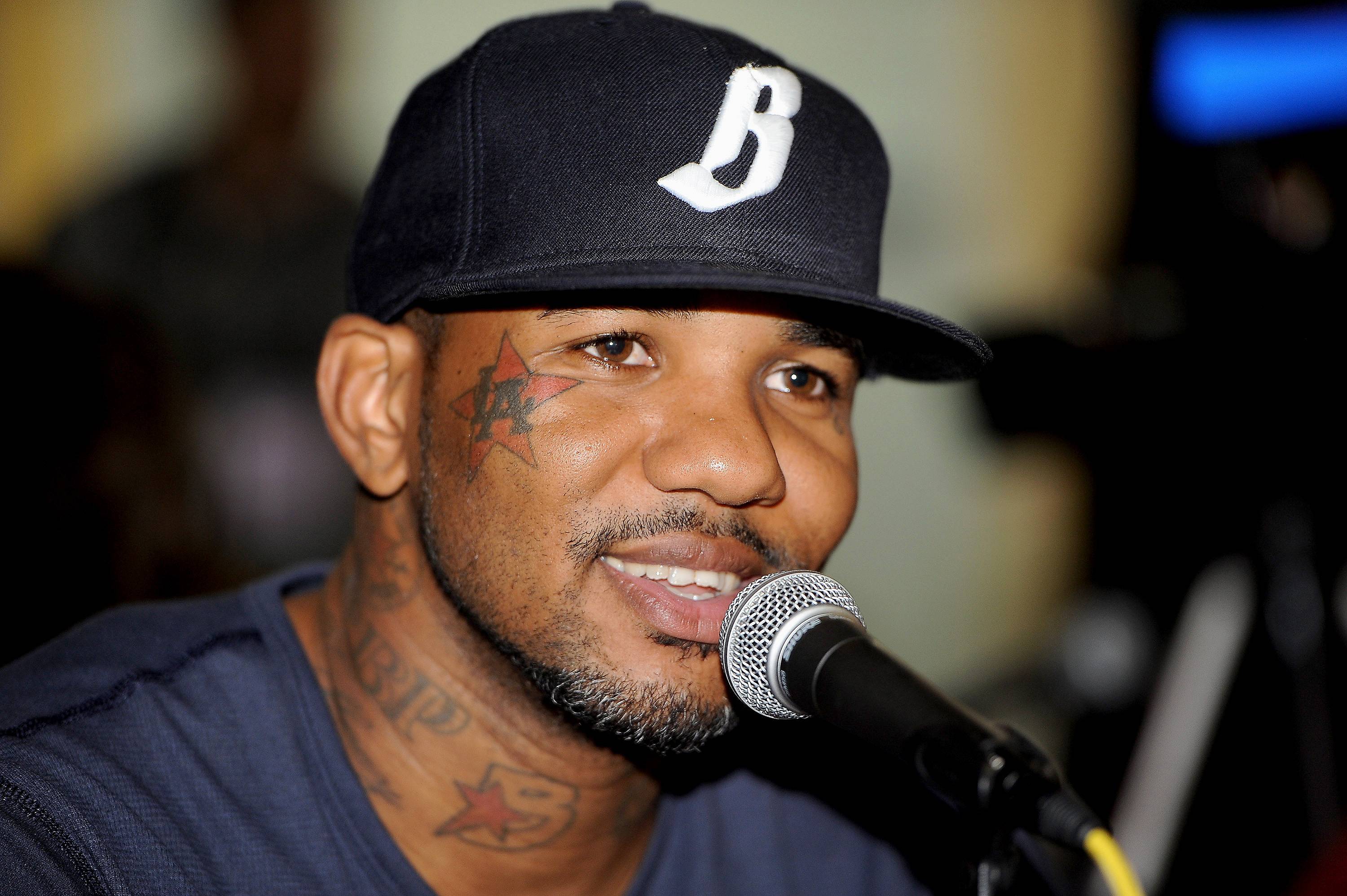 "Hate it or Love it," The Game is going to speak his mind - which is exactly what he does on this Thursday's episode of Drink Champs.
In the teaser clip posted on the official Drink Champs Instagram handle, you see the rapper discussing various topics, including being kicked out of G-Unit and losing friends due to having rival gang members assist him on tour.
The ultimate conversation which is gauging viewers' interest is when he shared his thoughts on how Dr. Dre didn't impact his career as much as he would have hoped and gave props to Kanye West instead.
"It's crazy that Ye did more for me in the last two weeks than Dre did for me my whole career," said Game.
As you know, Ye and Game have recently collaborated on the record "Eazy," which was released last month. The two were also seen on stage recently in Miami during Ye's Donda 2 live listening experience.
Recently, fans were questioning why the Compton native didn't make an appearance during the Super Bowl Halftime show when Dre brought out Mary J. Blige, Snoop Dogg, and former rival 50 Cent to represent the West Coast.
On his IG story, The Documentary rapper reposted a few posts who were disappointed the 42-year-old rapper didn't hit the stage - to which the Jesus Piece rapper commented saying "s**t brazy fr."
You can watch the full Drink Champs episode on Thursday on REVOLT TV.