Study: Black HIV-Positive Youth Less Likely to Be Linked to Care
More HIV-positive youth should be prescribed meds and stay on a treatment regimen.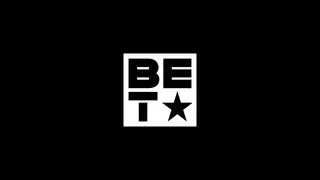 One of the most eye-opening findings was that while Blacks under 25 years old were the largest group to be diagnosed with HIV, they were least likely to be linked to care. Only 68 percent of Black youth were linked to care and 45 percent stayed in it.
Looking at gender, 81 percent of Black women living with HIV were linked to care in the study, while only 72 percent of Black men were. Looking at who retained care, 50 percent of Black women did compared to 46.7 percent of Black men.
But it's really important when talking about HIV treatment to look at who has their virus in check and who doesn't.
Overall, 35 percent of Blacks achieved viral suppression. But young people fell way below that — only 18.3 percent had their virus under control. Looking at gender, 39.8 percent of women had achieved viral suppression compared to 32.7 percent of men.
Dr. Donna Hubbard McCree, the Associate Director for Health Equity in the CDC's Division of HIV/AIDS, told BET.com, "Lack of health insurance, access to care, economic barriers and stigma play a role in why people don't follow back up and stay in care."
McCree emphasizes that Black men historically are more isolated from the medical community than women.
"Women are getting reproductive care and are more likely to go to the doctor than men. They are required to get tested when they are pregnant. And looking at age, younger people are least likely to have health insurance than their older counterparts, which plays into the findings, too."
Yet, it's important to note why being prescribed treatment and staying on it is so important to fixing the AIDS epidemic in Black America.
"Being on treatment, especially early, can dramatically change your health outcome, suppress your viral load to help you live a longer, healthier life. But it can also mean that you are less likely to transmit the virus to others."
She adds, "So when we talk about why Blacks are disproportionately affected by HIV, this is why we have to focus more energy on getting people linked and retained in care."
And while these findings can be a tad depressing, know that this doesn't have to be our destiny. McCree believes that one way to help alleviate these disparities is by being empowered, educated and getting tested for HIV routinely.
"We all have to be involved when it comes to HIV and have these conversations, not just on February 7, but every day. And if you test positive, know that treatment can change, save and improve your life."
Learn more about HIV testing here.
BET Health News - We go beyond the music and entertainment world to bring you important medical information and health-related tips of special relevance to Blacks in the U.S. and around the world. Click here to subscribe to our newsletter. 
(Photo: Joe Raedle/Getty Images)