Tyler Perry's Studio Opening Gala Was A Historic Moment For Black Hollywood
Here's everything we know — and everyone we saw — at the breathtaking event.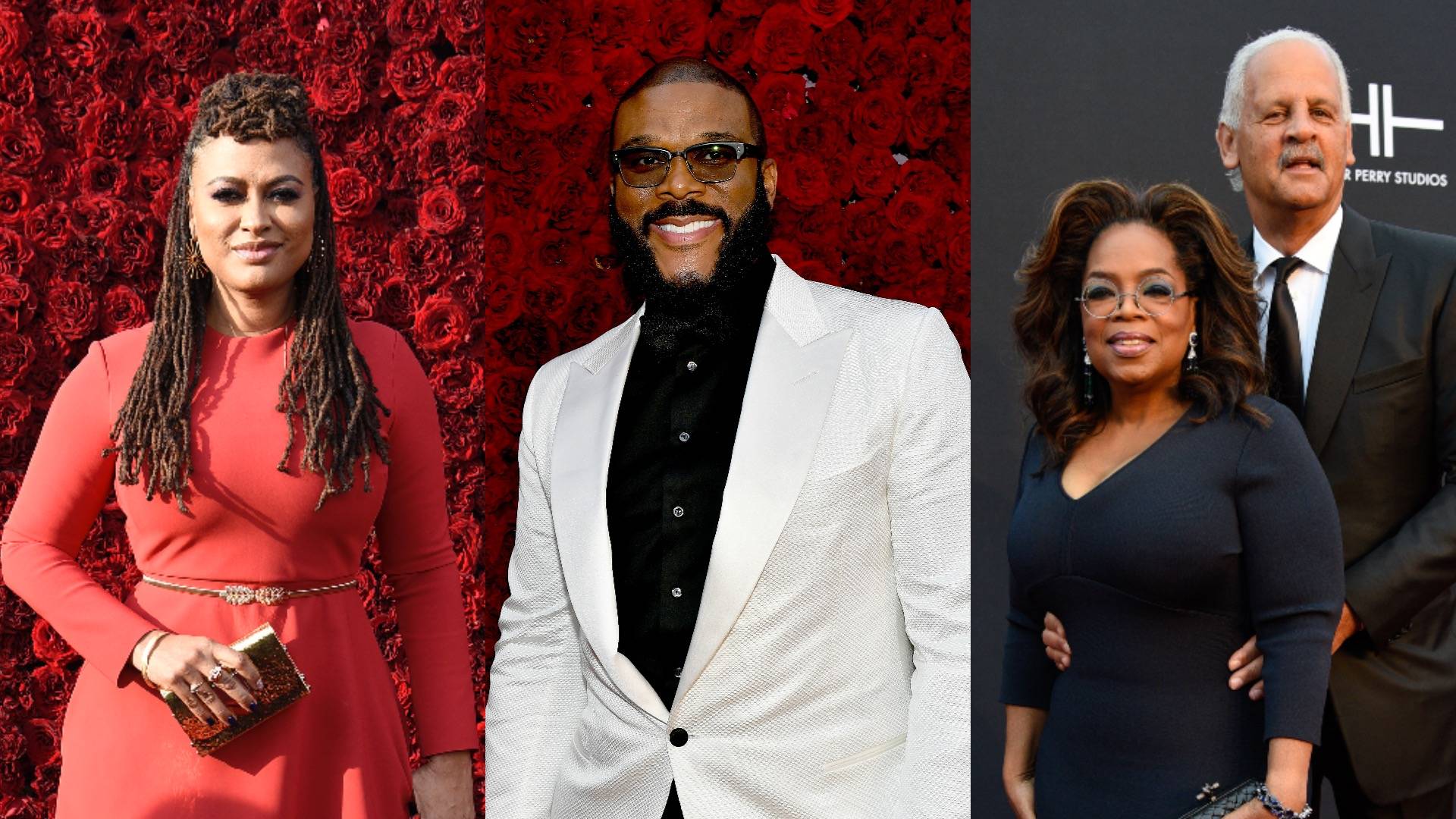 The opening of a movie studio might not seem like a big deal, but when Tyler Perry does it, it is a historic event. The entertainment mogul opened the doors to his Tyler Perry Studios in Atlanta on October 5, and it seems like every bold-faced name in Black Hollywood flew down South for the celebration. And there was a lot to celebrate: Perry's studio is not only a tribute to Black excellence, its location bears special meaning: it's sprawled over 330 acres of what was once a Confederate army base.
"The studio was once a Confederate Army base," he said. "And, I want you to hear this, which meant that there was Confederate soldiers on that base, plotting and planning on how to keep 3.9 million negroes enslaved. Now that land is owned by one negro."
"While everybody was fighting for a seat at the table talking about #OscarsSoWhite, #OscarsSoWhite, I said, 'Y'all go ahead and do that,'" he said. "But while you're fighting for a seat at the table, I'll be down in Atlanta building my own. Because what I know for sure is that if I could just build this table, God will prepare it for me in the presence of my enemies."
The landmark space features 12 soundstages named after Black Hollywood icons, including the late Diahann Carroll, Denzel Washington, Oprah Winfrey, Halle Berry, Sydney Poitier, Della Reese, Spike Lee, Harry Belafonte, Cicely Tyson, Whoopi Goldberg and Will Smith. 
A testament to Perry's influence and good will in Hollywood, the gala opening drew huge celebrity names like Spike Lee, Samuel L. Jackson, Oprah Winfrey, and even Beyoncé and Jay-Z. Bey even posted a rare caption to Instagram alongside her pics, saying she "could not stop crying" over the significance of the event. "I could feel our ancestors' presence," she wrote. "Generations of blood, sweat and tears, success, excellence and brilliance. It makes me so proud, so full, I could not stop crying. Thank you my Virgo brother for so much love and passion put into every detail. My prayer today is that you will take it all in. You inspire me to dream even bigger."
Guests entered the studio by walking on a purple carpet, which was just one of the beautifully resonant touches. Everybody who's anybody was at the event. If your invitation got lost in the mail, Ava Duvernay's Instagram stories are a good place to get a look at the breathtaking facility:
Perry even had an incredible replica of The White House built on the lot:

Twitter was downright emotional over the opening, with many aspiring filmmakers and fans recognizing Perry's awe-inspiring achievement on behalf of those who were shut out of Hollywood for far too long:

See photos of those who attended below.

Samuel L. Jackson

Spike Lee

Oprah Winfrey

Beyoncé and Jay-z

Viola Davis and Julius Tennon

Whoopi Goldberg and daughter Alex Martin

Kelly Rowland and Michelle Williams

Colin Kaepernick and Nessa

Patti LaBelle

Halle Berry

Taraji P. Henson and fiancé Kelvin Hayden

Ava DuVernay

Tyrese

Tiffany Haddish

Jeannie Mai and Jeezy

Chris Tucker

Debbie Allen and Phylicia Rashad

Will And Jada Pinkett Smith

Cicely Tyson

Gladys Knight

Michael Ealy

Tika Sumpter

Jill Scott

Tamera Mowry Housley and Adam Housley

Kyla Pratt

Gabourey Sidibe

Tina Knowles Lawson and Richard Lawson

Gayle King

Loretta Devine