Judge Rules on Karrueche Tran's Restraining Order Case Against Chris Brown
The model/host is trying to take legal action against her ex.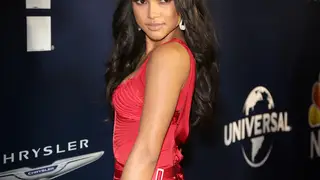 Did Karrueche Tran blow her chance to score a legal victory in court against Chris Brown?
After months of trying to get a permanent restraining order against her ex, whom she claimed physically abused her during their three-year relationship in a court affidavit, a judge made a crucial ruling on Karrueche's request, and it was not exactly in her favor.
According to TMZ, the judge ruled against Tran, temporarily shutting down her request for a restraining order, because she didn't appear in person to plead her case. Karrueche was hoping to lay out the details of abuse and death threats levied against her on the phone, since she is in New Orleans for a shoot, but the judge presiding over the case wasn't having it.
Tran's manager Jacob York took to Twitter shortly after TMZ broke the news to give his, and his client's, side of the story.
It's not a total wrap for Karrueche: the judge has granted her extra time to get her affairs in order and show up in person — or give at least 12 days notice that she will be "phoning it in." As for Chris, he still hasn't accepted the summons to appear in court and doesn't seem like he will any time soon.
Get the back story on the complicated case with BET Breaks, above.