Sean Paul Has More Words for Drake's Dancehall Obsession...
And he's got just one request for Drizzy.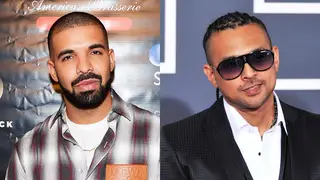 Drake's taste of island flavor that consequently brought several chart-topping dancehall hits into fruition for him might have been gladly received by fans, but not at all from iconic reggae artist and producer Sean Paul.
Even after snubbing the cultural appropriation of the genre from artists like Drake and Justin Bieber, the Jamaica-bred rap star has a new request regarding Drizzy's ting for the dancehall culture.
In an interview with Metro UK, Paul said that he believed Drizzy should have taken consideration into crediting the culture after the blazing success of a dancehall-packed album, and tracks such as his 2016 "One Dance" craze.
"I think at the time when it was popping off, it would have been good for him to actually put accolades towards the whole culture," he reportedly said to Metro UK. "He's friendly with a few people in the business in Jamaica and that's good, I love it. But if he had given more accolades when he was actually making it and said, 'this is the music I love,' it would have been cool."
In his previous sentiment on the matter, Paul revealed that it was a "sore point" when artists like Drizzy and Bieber strip the dancehall music of its credit when heavily infusing it into their own sound. He added that artists like Major Lazer have also rubbed Jamaican artists the wrong way for the same reason.  
See an example of what he means with Drake's "One Dance" track and visuals below.