Shocking Footage Shows Day-care Worker Grabbing Child by the Arm, Slamming Her to the Ground, and Wiping Off Her Blood
Gregory Diglin yelled, "Don't tell me no! Get off the floor!" before the assault.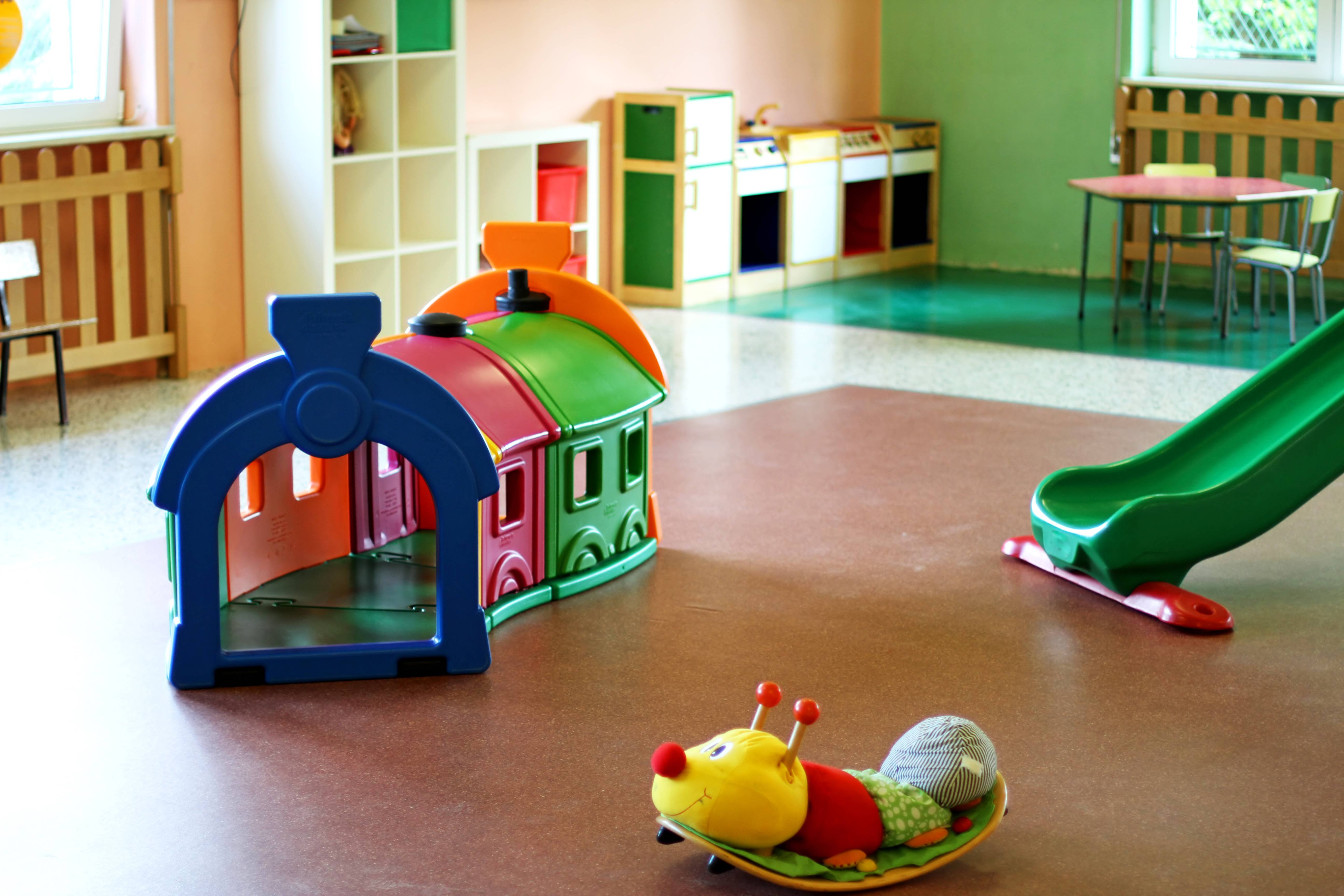 A Texas day-care worker has been fired and charged with arrest after video footage revealed him slamming a child to the ground.
Last Wednesday, a parent picked up her daughter from the Children's Lighthouse Daycare and discovered that she'd been physically assaulted. The parent then notified the Montgomery County Precinct 3 Constable's office.
Upon viewing the surveillance footage, it was discovered that Gregory Diglin grabbed a 4-year-old girl by the arm and slammed her to the ground.

"Don't tell me no! Get off the floor!" Diglin yelled at the girl.

The video showed the child's face hitting the floor and her shrieking in pain.

Afterward, Diglin led the girl to the other side of the room and then tried to clean up her blood, officials said. When the girl's mom arrived at the day care she noticed her lip was swollen.

"The little girl is actually quite smart and was able to explain very well for a 4-year-old what had happened," said attorney Jeff Kemp to KHOU.

Diglin has been charged with injury to a child and is currently being held in the Montgomery County Jail on a $200,000 bond.

The Daycare has released an official statement regarding the incident

"The video that has been made public is extremely disturbing. Our concern is with the child and her well being, which is of ultimate importance.

"A teacher who is now no longer employed at Children's Lighthouse of Spring Harmony acted in a manner that neither we nor our franchisee accept or condone. The owners of Children's Lighthouse of Spring Harmony terminated the teacher's employment immediately. Children's Lighthouse Franchise Company and the owners of Children's Lighthouse of Spring Harmony are cooperating with local authorities to ensure that the situation is handled properly.

"The Children's Lighthouse of Spring Harmony is independently owned and operated and has established a reputation for being a warm, welcoming and safe environment for young children and their families. The educational daycare center continues to live up this reputation for the families.

The safety and heath of all Children's Lighthouse students is a top priority, and the training of staff is always ongoing. Additionally, the training that Children's Lighthouse Franchise Company provides its franchisees extends beyond state regulations," read the statement sent to ABC 13.