Rihanna Spotted In NYC Wearing Unreleased Fenty Shades Amid Her Lawsuit Against Her Father
Is the Bad Gal starting a new sunglasses line?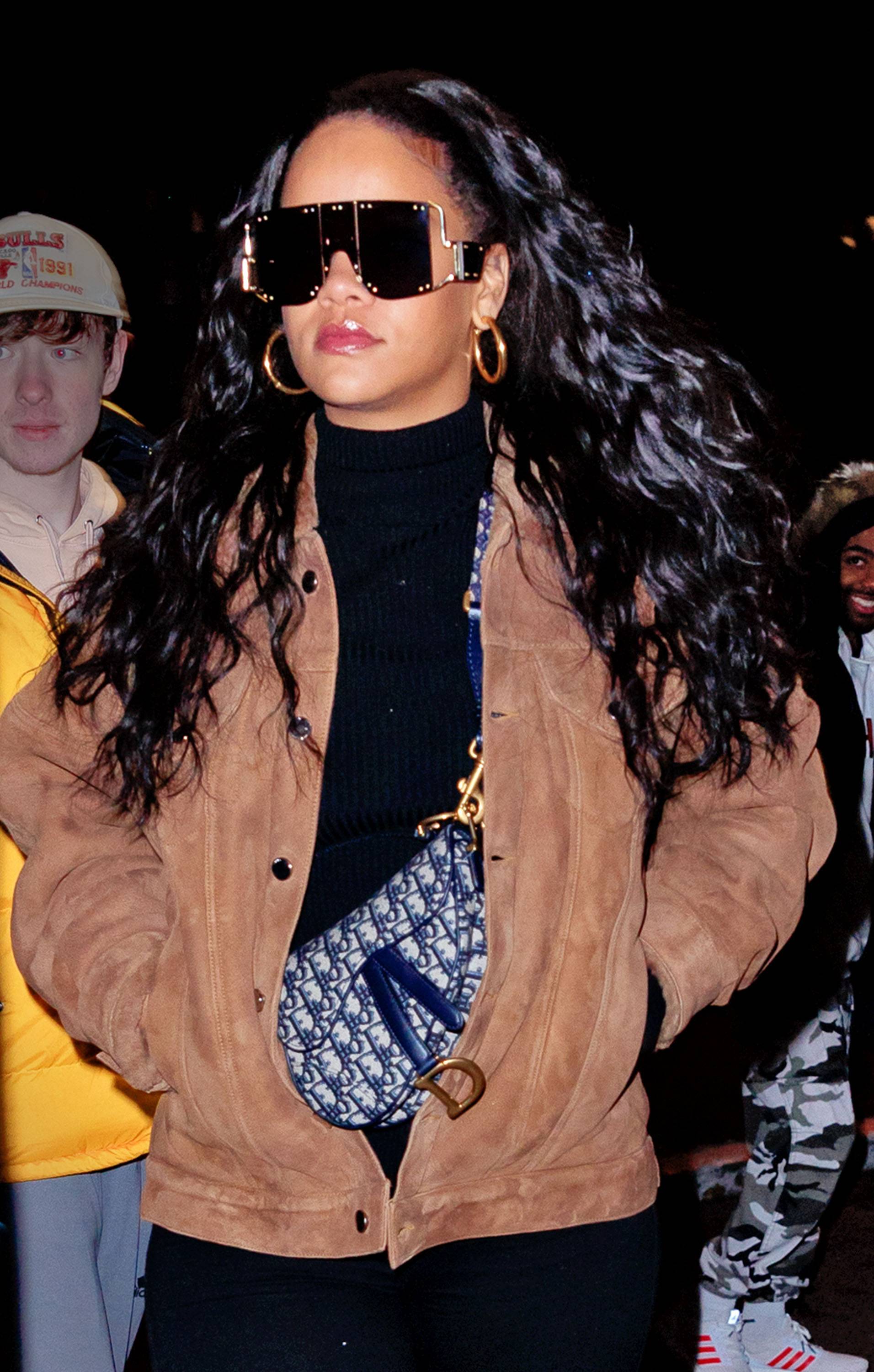 Rihanna is truly the queen of being unbothered, and her newest look is serving, "How showing up to my haters' funerals," realness.
Bad Gal RiRi was just a regular from Barbados who built her Fenty empire with her catchy music, the cult-following of her beauty brand, and her amazing fashion sense. She's our favorite savage mogul. And she won't let anyone, not even her daddy, Ronald Fenty, use her name to get some extra coin.
After TMZ announced that Rihanna was suing her father, RiRi was spotted posing with fans and serving a cold ass look.
See How Rihanna Was Stuntin' On The Streets Of NYC:
We love a simple slay! RiRi is seen wearing a full black look with a cable knit turtleneck, skinny jeans, sock boots paired with an oversize, tan, suede trucker jacket. She accessorized the look with a pair of large reflective Fenty shades and $1,500 Dior shoulder bag. RiRi knows how to serve a casual look even when she's going through it.
ICYMI: Rihanna is suing Ronald Fenty and his business partner, Moses Joktan Perkins, for unauthorized use of their last name, which she legaly owns to protect her Fenty brands. After allegedly attempting to use the Fenty name for multiple business ventures, as well as a talent company, Fenty Entertainment, Rihanna's lawsuit claims Moses and Ronald tried to represent her and book performance for $15 million. The Fenty mogul is asking for $75 million in damages. Messy boots!
Despite her current legal and family issues, RiRi is unbothered, booked, and busy. We love our savage Rih!