Find Out Why Lee Daniels Has Beef With the State of Georgia
Zoe Kravitz, Anne Hathaway, Rob Reiner and more are siding with the director.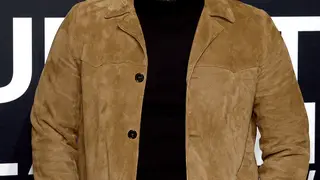 Lee Daniels and several other major Hollywood figures are promising not to work in the state of Georgia if Governor Nathan Deal signs a pending bill that would allow faith-based groups and organizations to discriminate based on sexuality.
According to The Hollywood Reporter, while the bill, officially titled the Free Exercise Protection Act, serves as a religious liberty bill that will allow ministers and pastors to refuse or accept conducting same-sex marriages at their will, it also says faith-based organizations cannot be forced to give social, educational or charitable services that go against their religious beliefs.
Joining the Empire creator in vetoing the legislation passed last week by the Georgia legislature are actresses Zoe Kravitz, Anne Hathaway, producers Ryan Murphy, Harvey Weinstein, actors Rob Reiner, Matt Bomer and more.
In addition to the filmmakers, companies like Disney, Time Warner, Viacom and AMC Networks are also joining the boycott.
The Human Rights Campaign explained their plans to remove their business from the state in a letter released today: "We pride ourselves on running inclusive companies, and while we have enjoyed a positive partnership on productions in Georgia, we will plan to take our business elsewhere if any legislation sanctioning discrimination is signed into state law."
Governor Deal has until May 3 to decide whether or not to sign the bill.
See Lee Daniels talk about taking risks in the video, below:
BET.com is your No. 1 source for Black celebrity news, photos, exclusive videos and all the latest in the world of hip hop and R&B music.