Report: Usher to Be Sued by Two Women and a Man Over Herpes Fiasco
The claims against the singer are worsening.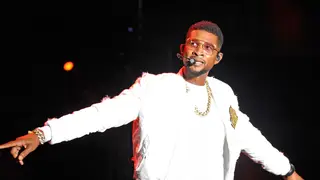 The drama surrounding Usher and claims that he gave herpes to an unsuspecting sexual partner just intensified as three more individuals are coming forward with plans to seek legal action against the R&B star for the same reason. 
According to People, weeks after it was reported that the "Moving Mountains" singer paid a woman $1 million in 2012 to settle a suit where she claimed to have contracted the STD from him, three more people — two women and a man — have come forward as well.
Famed attorney Lisa Bloom, who is now known for representing Blac Chyna in her revenge-porn case against Rob Kardashian, stated in a press release that she is set to file a lawsuit on behalf of the alleged victims in California on Monday.
Two of the accusers chose to remain anonymous, being named in the complaint as "Jane Doe" and "John Doe." However, the third accuser will speak out publicly at a press conference after the suit is officially filed.
The court documents filed by the initial accuser state that the singer was allegedly diagnosed with the disease around 2009 or 2010. She claims that after suffering from vaginal sores, fevers and chills, she decided to get tested and learned she had contracted herpes.
A rep for the star did not return People's request for comment on the matter.
Get the latest on the claims made against Usher with BET Breaks, above.