New Music Monday: Joey Bada$$, Doechii, SZA, Megan Thee Stallion & Future Start Your Week With A Fresh Batch Of New Tunes
Tune in every Monday to catch songs you need to add to your rotation.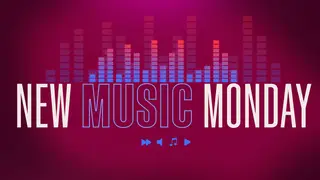 Discovering new music, albums, and artists can be hard, considering how much it all arrives in overwhelming waves on a weekly basis.
Don't worry, because BET.com has you covered with our New Music Mondays column. Built with you in mind, you won't miss out on the latest sounds, thanks to us sifting through them to make things easier.
Curated by Wongo Okon, you'll find a familiar (and not-so-familiar) array of artists, emerging music, and a diverse range of genres as well. So, without further ado, here are 10 new records that you should kick off your week with — led by Joey Bada$$, Doechii, SZA, Megan Thee Stallion & Future.
Joey Bada$$ — "One Of Us" feat. Larry June

For the past five years, Joey Bada$$ fans longed for the day the Brooklyn rapper would offer the follow-up of his strong 2017 sophomore album All Amerikkkan Badass. After a brief delay, that day is finally here with his third album, 2000. 

Life is much different nowadays for Joey, and that's apparent in "One Of Us" with Larry June, a bicoastal collaboration that both rappers use to show off their flashy lifestyles and other materialistic goods.

Doechii — "Persuasive (Remix)" feat. SZA

After a standout moment on Isaiah Rashad's The House Is Burning album, Doechii has been on a hot streak with her releases. One of those is "Persuasive," which strikes as an honest tale of marijuana's undeniable effects on her. 

Now, the song gets a sweet remix co-starring SZA, who checks in for a second verse and additional adlibs that makes "Persuasive" that much better to enjoy.

Megan Thee Stallion — "Pressurelicious" feat. Future

When Megan The Stallion first teased her collaboration with Future, much of the world expected a toxic record from the two. Instead, Meg and Future join forces for "Pressurelicious," a flex-heavy record that highlights their self-declared undeniable sexual prowess. 

Megan opens the record with confident bars full of slick talk while Future darts in and out of the track with tellings of his own experience with women.

Flo Milli — "Bed Time"

It was just two years ago that Alabama rapper Flo Milli made her mark with her debut project Ho, Why Is You Here? Following an XXL Freshman Class inclusion and more, she's back with her official debut album, You Still Here, Ho? 

It delivers on her excellent display of lyricism like on "Bed Time," which is nothing more than a stern warning to her female competitors as Flo uses cutthroat bars to let them know a knockout is en route if they keep testing her.

Icewear Vezzo — "Whatever" feat. Key Glock

Detroit rapper Icewear Vezzo makes his return with Rich Off Pints 3. The 14-track project follows last year's second installation, which was spotlighted by a pair of strong features from Future as well as others. 

For round three, Vezzo is still in top shape, as is apparent on "Whatever" with Key Glock. Together, the two rappers detail their nonchalant approach to handling money, women, their competition, and more.

Mozzy — "Wouldn't Be Us" feat. Blxst & YG

If there's one thing that Mozzy has given us in recent years, it's a strong collaboration with Blxst or YG. You get both of those on "Wouldn't Be Us" from Mozzy's new project, Survivor's Guilt. 

The track details Mozzy and YG's up and down relationship with their respective partners and how they always return to each other at the end of the day. Blxst provides an icy hook tie to the chill record together.

Nija — "Love Like This"

Enough of the toxicity. Where's the love?! That's singer Nija's main message in her new song "Love Like This." Following the release of her debut project, Don't Say I Didn't Warn You, the Grammy-nominated singer returns with her new single, "Love Like This." 

On it, she admits that her new relationship has her ready to commit in ways she never thought she would, but that's all in the beauty of finally finding "the one."

Savannah Re — "About U"

At long last, we are finally taking the first steps towards Toronto singer Savannah Re's upcoming second project and follow-up to 2020's Opia. She begins the new journey with the soft and heartfelt "About U." 

The record is one that she uses to speak about unrequited love and how she hopes to have her feelings reciprocated eventually.

Rory, Raahiim & Shantel May — "Not Me"

You may know Rory Farrell best as the co-host of the Rory & Mal podcast, but he's also looking to make his presence known differently, thanks to an upcoming album. 

He just released "Not Me" with Toronto singers Raahiim and Shantel May from the untitled project. "Not Me" is carried by vocals from Raahiim and Shantel as they detail their sides of a relationship that didn't pan out as planned. Listen to the Curatorial Wunderkind above.

Southside — "Save Me" feat. Lil Durk

After shaking the room with help from Future and Travis Scott on "Hold That Heat" earlier this year, producer Southside cools things down for "Save Me" with Lil Durk. 

The mellow record is the perfect backdrop for Lil Durk to rap about his past dealings and traumas in life, and that's precisely what he does on the honest record.

Enwongo Okon, better known as Wongo, is a music journalist who has contributed to 2 Dope Boyz, Uproxx, Revolt, and Pitchfork. Rhode Island is home. Debate about all things music at @WheresWongo.