Lil Jon Snaps At Republican Congressman For Using His Lyrics
The exchange happened on Twitter.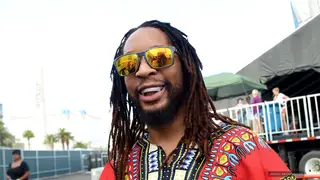 Lil Jon doesn't want to get wrapped up in Republican politics. The crunk legend recently took to Twitter to let a Republican Congressman know that in a strongly worded tweet. 
On Sunday (Nov. 8), Arizona's Paul Gosar attempted to get Lil Jon's cosign when he used lyrics from the rapper's 2003 smash hit, "Get Low" — which featured the Eastside Boyz — to brag about the number of votes that he received in the state's District No. 4.
"69.69 damn that's fine," Gosar wrote. "What say you @LilJon."
The rapper caught wind of the tweet the next morning and immediately shut down Gosar..  Additionally, he also inquired if the Congressman would help President Trump, who has lost the 2020 President Election, leave the White House peacefully when his term ends in January. 
"DON'T QUOTE MY SONGS BRUH. ON ANOTHER NOTE R you GONN HELP 45 PACK HIS SHIT UP," wrote the rapper. 
Instead of ending the exchange, Gosar responded with more lyrics, writing, "I just talked to the club owner. He said calm down."
Lil Jon came right back at him with a joke about the Trump Administration's press conference mixup that happened at Four Seasons Total Landscaping in Philadelphia on Nov. 7.
"WHENS YOUR VICTORY PARTY AT FOUR SEASON TOTAL LANDSCAPING??" the rapper wrote. 
The back-and-forth between Lil Jon and Gosar ended after that. But the rapper retweeted and shared some blue Democratic hearts with Gosar's opponent, Delina DiSanto, who wrote the rapper and thanked him for snapping at Gosar.