LeBron James Hilariously Turns Up To Migos' 'Taco Tuesday' As He Celebrates Cinco De Mayo
Plus, more of LeBron's #TacoTuesday antics.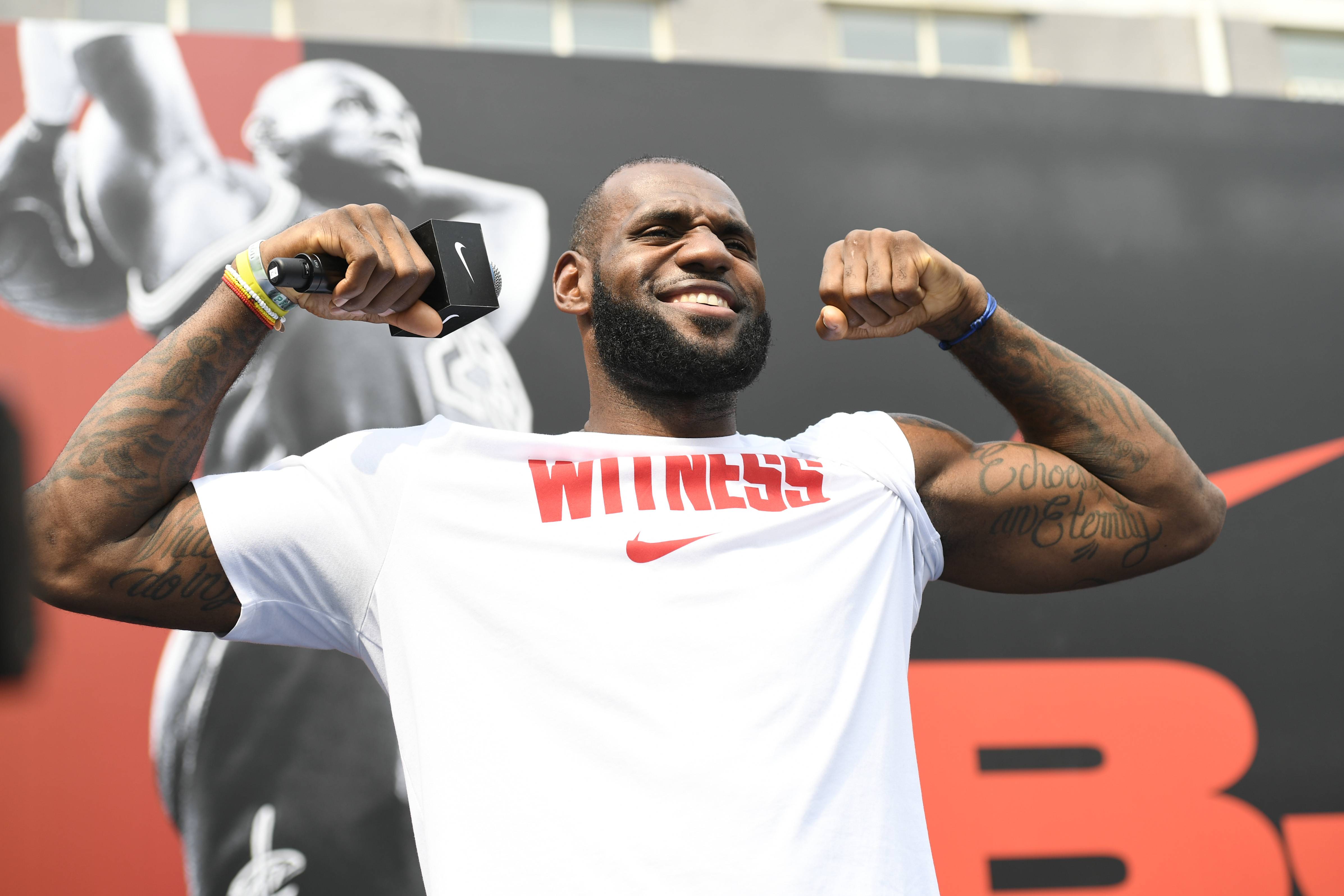 We all love a good taco but LeBron James has continued to prove that no one will ever be more excited for #TacoTuesday than him.
Taco Tuesday has become a staple of American culture at this point, but now LeBron is looking to trademark his favorite day. However, the a popular Mexican restaurant chain, Taco John's apparently trademarked the phrase in 1989. And most recently, upon hearing the NBA baller's plans another taco joint is protesting his money moves. 
According to The Blast, a company called Taco Tuesday, inc. filed on September 9 to protest LeBron's pending trademark of his favorite phrase. The Taco Tuesday restaurant located in Wood Dale, Illinois has been serving Mexican food since 2016 and claims they, "specialize in taco sale."
Well, we hope even if LeBron's trademark dreams don't come true that he won't stop documenting his excitement for the weekly holiday with his family every Tuesday. We'd certianly miss his "It's Taco Tuesday!" chant and the adorable Zhuri James cameos!
Take A Look At All The Times LeBron James Was Extra AF On Taco Tuesday:
LeBron's favorite day of the week is "Taco Tuesday," so you know he went all out to celebrate it on Cinco de Mayo!

Taco Tuesday Trademark Coming Soon!

Savannah James' Birthday Turn Up On Taco Tuesday

Gabrielle Union and Dywane Wade's Baby Girl, Kaavia Sleeps Through Taco Tuesday

Taco Tuesday ft. 2 Chainz And The LeBron Family Foundation

Custom T-Shirts For Taco Tuesday

Drooling Because The Tacos Are Just That Good

Taco Tuesday The Remix Ft. The James Family

Serenade The Tacos So They Know It's Real

#SpaceJam2 Edition

Anthony Davis' Family Joins In On Taco Tuesday

Lil Jon Is A Taco Tuesday Fan

You Can Never Be Sad On Taco Tuesday

Taco Tuesday Get Ambushed By Baby Shark Karaoke And A Dance Party