N.W.A Finally Becomes Rock and Roll Hall of Fame Inductees
Fourth time's a charm.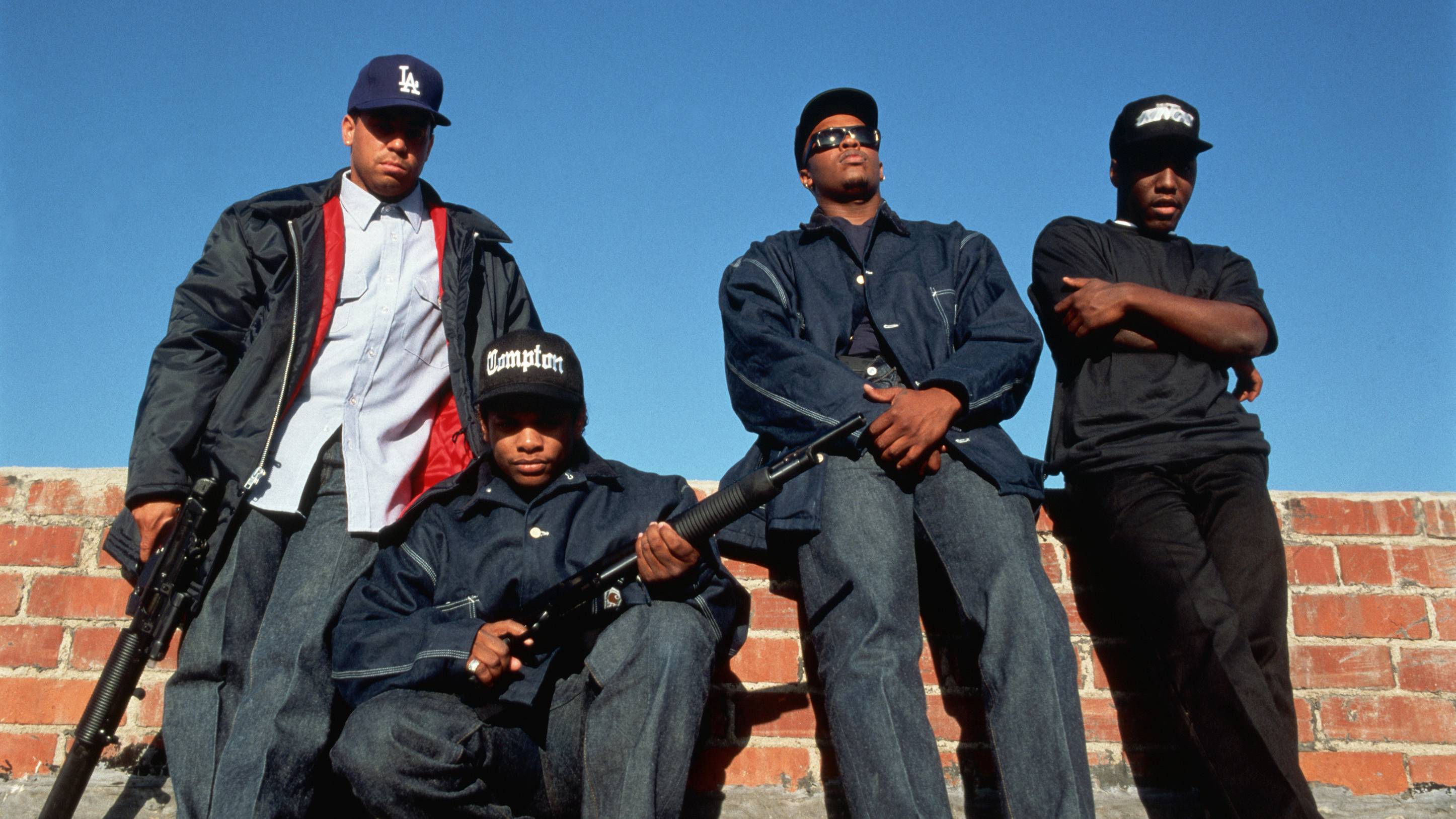 The Rock and Roll Hall of Fame has officially announced that N.W.A will be among those inducted into the institution's class of 2016.
They will join a select group of hip hop entities like Grandmaster Flash & The Furious Five, Beastie Boys, Run-D.M.C. and Public Enemy who are already in Cleveland. They will be inducted on April 8 during a ceremony at Brooklyn's Barclays Center. Tickets for the event go on sale in February and all those unable to see it live will get the opportunity to do so through an HBO presentation of it in the spring.
It was N.W.A's fourth appearance on the ballot before finally being selected. Their induction may've been prompted by the overwhelming success the group saw after being portrayed in the biopic Straight Outta Compton from earlier this year. Ice Cube recently commented about the group's new accolade and calls it "exciting."
"This means that the group's mark is solidified," he recently told Rolling Stone. "We got some of the most creative, talented people in N.W.A that's ever been compiled in one group. It's just exciting that the group as a whole gets recognized by the whole industry as Hall of Fame-worthy.
"When we started N.W.A, I couldn't have imagined this," Dr. Dre added about being inducted. "I never thought the type of music we were making would receive such a high accolade. I have always done what I love to do, so to be inducted into the Rock and Roll Hall of Fame is unreal. I am humbled to be included in such an amazing group of great artists."
Joining N.W.A in the 2016 class include Cheap Trick, Chicago, Deep Purple and Steve Miller, who, opposed to N.W.A, all formed their namesakes before the 1980s. N****z With Attitude released their debut album, Straight Outta Compton, on August 9, 1988. At the time, it was revolutionary for its hard-hitting and often controversial nature. Since breaking apart to pursue solo endeavors, N.W.A has toured together sparsely as group member Eazy-E passed away in 1995.
BET.com is your No. 1 source for Black celebrity news, photos, exclusive videos and all the latest in the world of hip hop and R&B music.
(Photo: Lynn Goldsmith/Corbis)