BET Awards 2022: Every Guest Cameo Made in Last Year's 'Video of the Year' Winner 'WAP'
Cardi B recruited some of the biggest and rising stars for her video.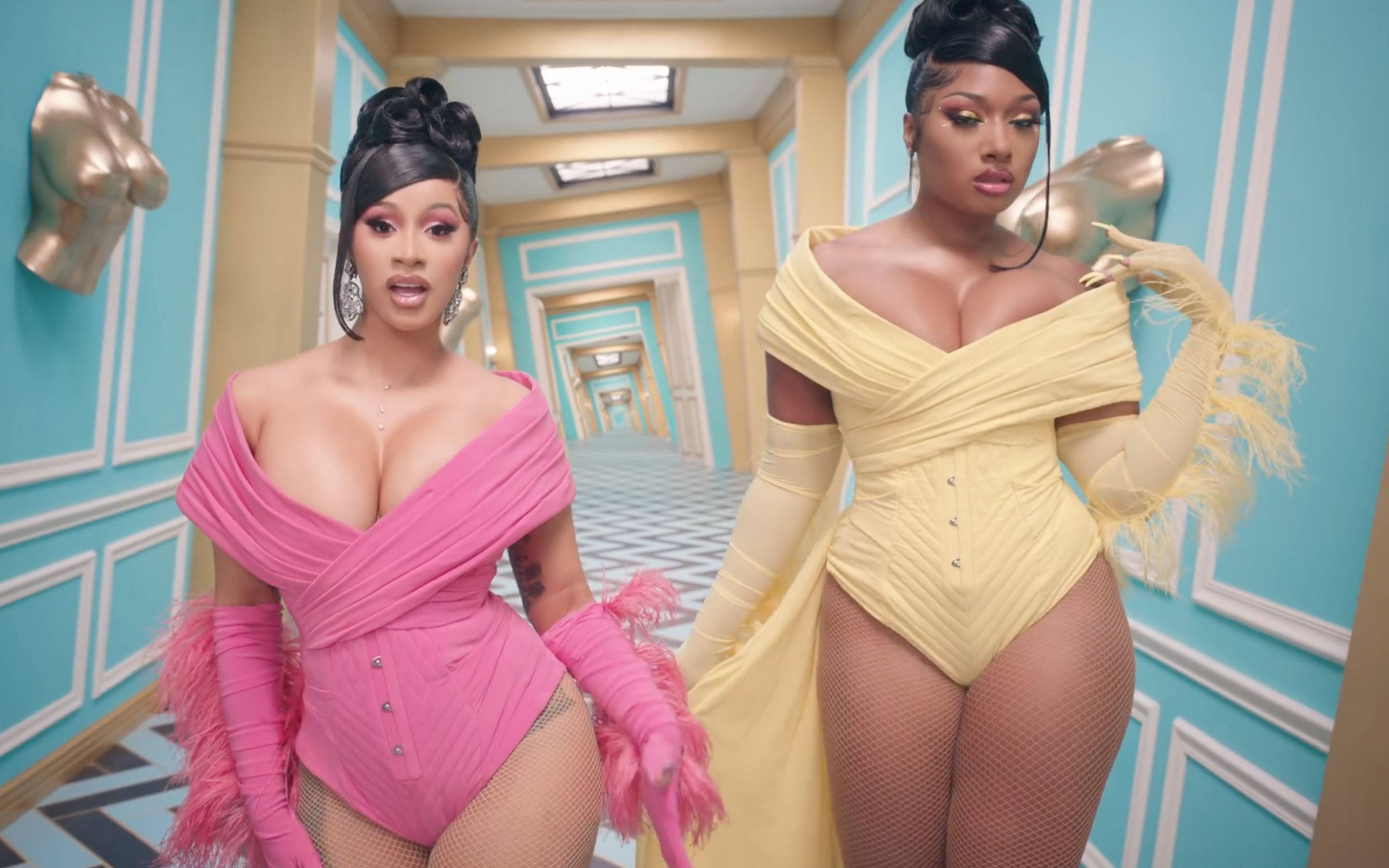 Cardi B dropped the video for her record-breaking hit single "WAP" featuring Megan Thee Stallion nearly two years ago. However, the chatter surrounding the colorful Colin Tilley-directed visual can still be heard today. The song garnered overall success thanks to several factors, including its sex-positive lyrics from two of the hottest female rappers currently in the rap industry on the backdrop of a Frank Ski sample of "Wh*res in This House."
However, the visual, which found the two women creeping about a whimsical mansion, further heightened to fanfare when several of entertainment's biggest and rising stars, including reality star and mogul Kylie Jenner and fellow rappers Latto, Rubi Rose, and more. The video did so well that it earned "Video of the Year" at the BET Awards 2021 ceremony, and with this year's event steadily approaching, we're taking a look back at every guest cameo made in "WAP."
Normani

The former Fifth Harmony member and rising pop and R&B singer Normani appeared towards the end of the video for an apparent dancing solo wearing a houndstooth two-piece, with houndstooth shorts and a bralette with matching gloves and lace-up gladiator heels. The 25-year is currently gearing up to release new music.

Latto

Atlanta-based female rapper Latto made her first television appearance on the reality competition show The Rap Game in 2016 under the forme moniker Miss Mulatto. She ultimately won the show's first season and has since released her debut album, Queen of da Souf in August 2020, which featured her hit single "B-tch from da Souf."

Sukihana

Sukihana rose to fame after appearing on the hit reality television show Love & Hip Hop: Miami. In September 202, she released her debut mixtape Wold P-ssy.

Rubi Rose

24-year-old Rubi Rose is a singer, rapper, and former model, having first gained fame after starring as one of the lead models in the music video for Migos' hit single "Bad and Boujee."

Rosalía

The Barcelona-born singer briefly appeared in the final few moments of the clip wearing pillar box red spandex, high heels, and gold jewelry. Rosalía is best known for redefining the flamenco sound.

Kylie Jenner

Reality star and beauty- Kylie Jenner surprised viewers when she appeared in the steamy visual at the one-minute and forty-second mark, walking down the long, funhouse-style corridor. Yet, not everyone was happy with Jenner's inclusion in the Colin Tilley-directed video.

Tune into the BET Awards 2022 Sunday, June 26 at 8 p.m. ET/PT on BET.