WATCH: Whitney Houston Biopic 'I Wanna Dance With Somebody' Trailer
The film hits theaters in Dec. 2022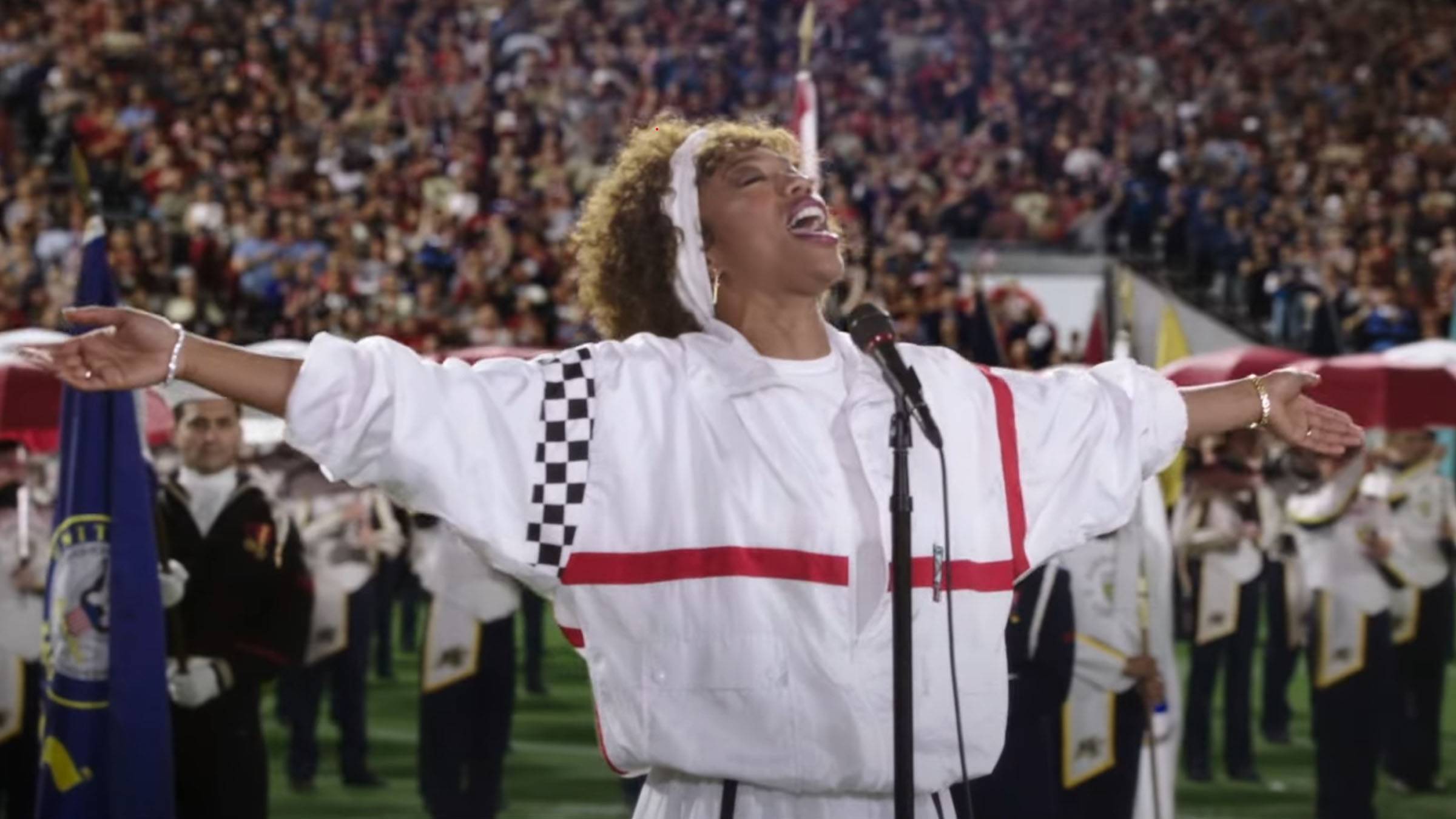 The Whitney Houston biopic I Wanna Dance With Somebody has officially released it's trailer and if you thought you knew her story, think again.
The nearly two-minute trailer shows Naomi Ackie as Houston having a powerful conversation defending her music for "not being Black enough."
"That's just bull and it makes me angry, actually. It's hateful and uninformed," Ackie's Houston says in the trailer. "My whole life, she ain't Black enough, she's ain't White enough. Well, how about she's not obedient enough? How about she ain't fearful enough? Music is not a color to me, it has no boundaries. I sing what I want to sing, be how I want to be and reach as big an audience as I can."
Ackie scored the role to play the "I Will Always Love You" songstress in 2020 and director of the project, Stella Meghie, shared how the decision was made to cast her for the part.
"We spent the better part of the last year in an exhaustive search for an actress who could embody Whitney Houston," said Meghie.
"Naomi Ackie impressed us at every stage of the process. I was moved by her ability to capture the stage presence of a global icon while bringing humanity to her interior life."
Houston's sister, Pat Houston, said the decision was made to choose Ackie based on her "quality performances" and "deep commitment to emerging into the woman we all loved."
The film hits theaters in Dec. 2022, just in time for the holiday season!