TLC Launches Kickstarter to Fund Final Album
T-Boz and Chilli turn to fans to help finance new project, duo hopes to raise $150,000 in 30 days.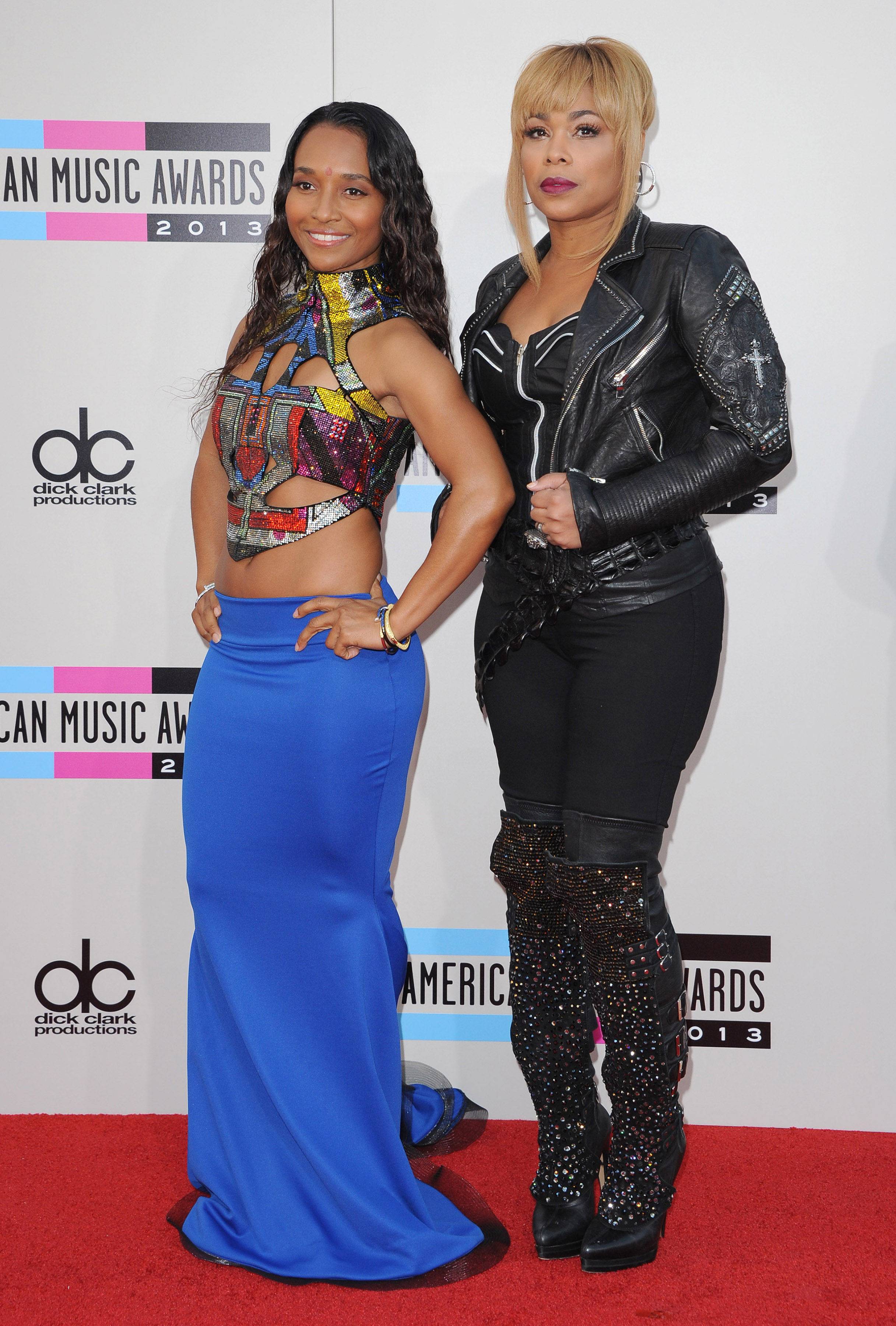 Fans will be footing the bill for the fifth and final TLC album, due out this September.
The most successful female girl group in music has launched a Kickstarter page to raise money for the new release, which will be the first since Lisa "Left Eye" Lopes died in 2002. "While major labels offer artists multimillion dollar recording and marketing budgets, they don't often give artists complete control of their own music," TLC explains on Kickstarter. "It is ESSENTIAL that we create our final album completely on our own terms, without any restrictions, with YOU."
T-Boz and Chilli are accepting donations from $5 to $7,500 in hopes to raise $150,000 within the next month, and they've already brought in over $62,000. 
A $5 donation buys "behind the scenes updates about the album" and the opportunity to vote on which tracks should be remixed, while $10 gets fans a "handwritten list of TLC's favorite songs of all time," and a $15 donation includes a free album download.
If you can pony up $35, it'll get you a shout out on the album cover, while a $100 donation package features a signed vinyl album along with the digital album download. For the big spenders, $5,000 buys slumber-party-style "pillow talk" with TLC , and a $7,500 donation features a photo shoot with the group.
Despite selling over 50 million albums, TLC has suffered well-documented money struggles, but the Kickstarter page didn't necessarily come out of financial angst. "It's a combination of things, " Chilli told Billboard. "Our manager talked to us about Kickstarter long ago, and maybe he was just planting the seeds back then. Also, I got on Twitter later than most. I already had fans asking, 'When are you coming back? We need more music!' Then once our biopic came out, the requests were just overwhelming. Fans have even been sending ideas for what they want a new album cover to look like — they get so creative. They have so much love for us, and we thought, 'We gotta do this, and we have to involve the fans.'"  
Since making the announcement yesterday the group has already raised $50,000.
Click here to win a trip to the Super Bowl Gospel Celebration in Phoenix, plus four tickets to the Big Game. 
BET.com is your No. 1 source for Black celebrity news, photos, exclusive videos and all the latest in the world of hip hop and R&B music.
Click here to subscribe to our newsletter.
(Photo: Axelle/Bauer-Griffin/FilmMagic)