Colin Kaepernick Says He's Being 'Denied Employment' In The NFL
The former QB's also claims he's still remaining in football shape.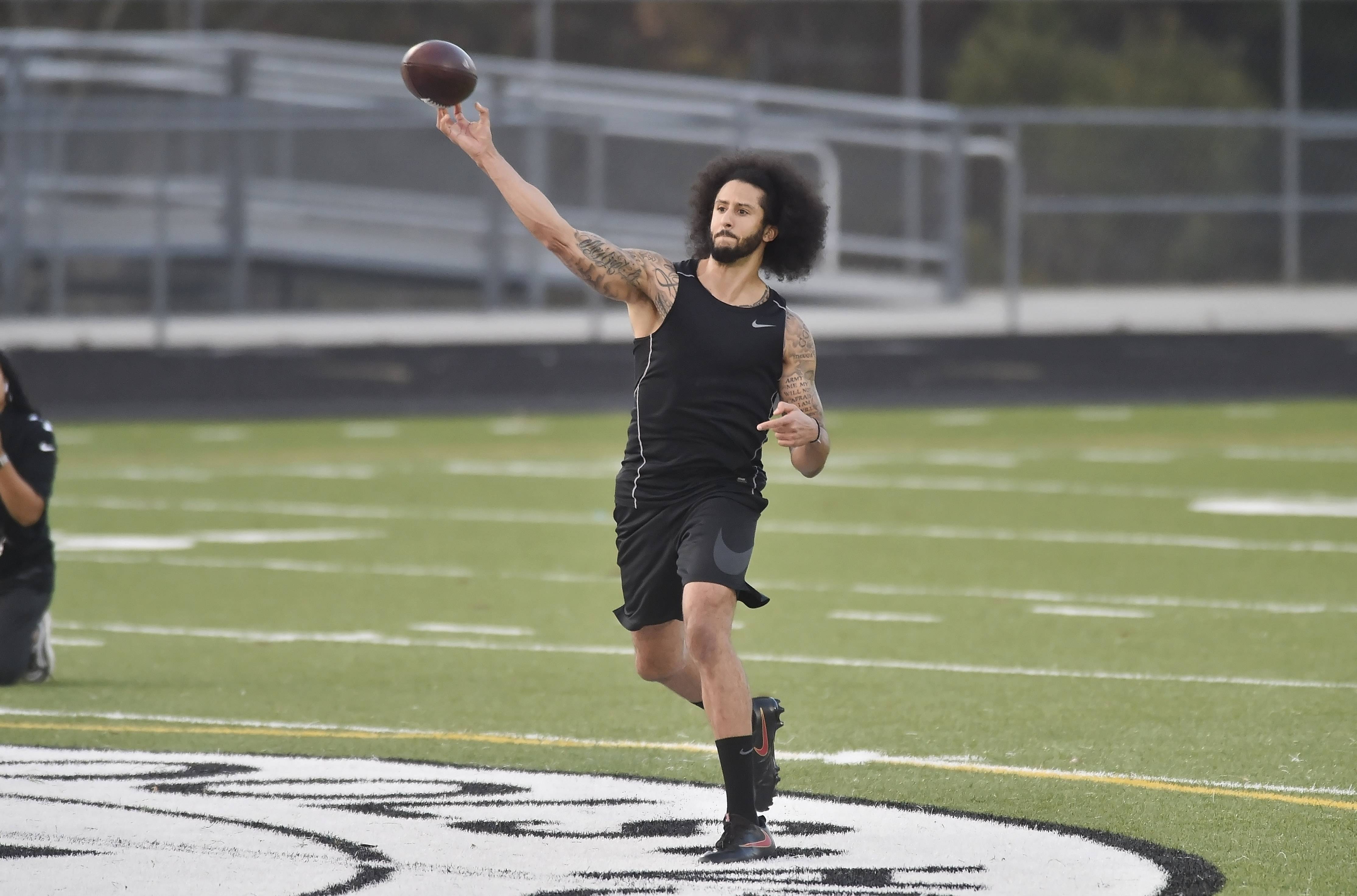 While the NFL made history this week on Monday Night Football by featuring an all-Black officiating crew, it apparently still has a long way to go to when it comes to tolerance of diverse points of view.
Colin Kaepernick, who famously used his time in the league to protest against racism, took to his Instagram account earlier this week and provided an update to his football career.
"1,363 days of being denied employment," captioned the former San Francisco 49ers quarterback under video of him working out with former teammate Eric Reid. "Still putting in work with @e_reid35. Still going hard 5 days a week. #StillReady #StopRunning."
ESPN reports there is a far lower percentage of people of color in positions of power like head coach, general manager and president compared to white people.
Two general managers are Black and the Washington Football Team's Jason Wright is the NFL's first and only Black president. Only three of the 32 head coaches in the NFL are Black, which is the same number as when the league adopted the Rooney Rule in 2003. That rule requires a team must interview a minority candidate before reaching a final decision.
Kaepernick last played in 2016 with the San Francisco 49ers, but he was not signed to a new contract after that season and teams all but ignored him as the kneeling protest controversy gained steam. 
He settled with the league in a collusion lawsuit last year for an undisclosed amount. But recently, NFL commissioner Roger Goodell said that he would "encourage" a team to sign Kaepernick.