#NoHate: 'Love & Hip Hop' Star Mimi Faust Perfectly Drags A Homophobic Troll Who Disapproves Of Her Lesbian Relationship
Her girlfriend also assisted in the epic dragging.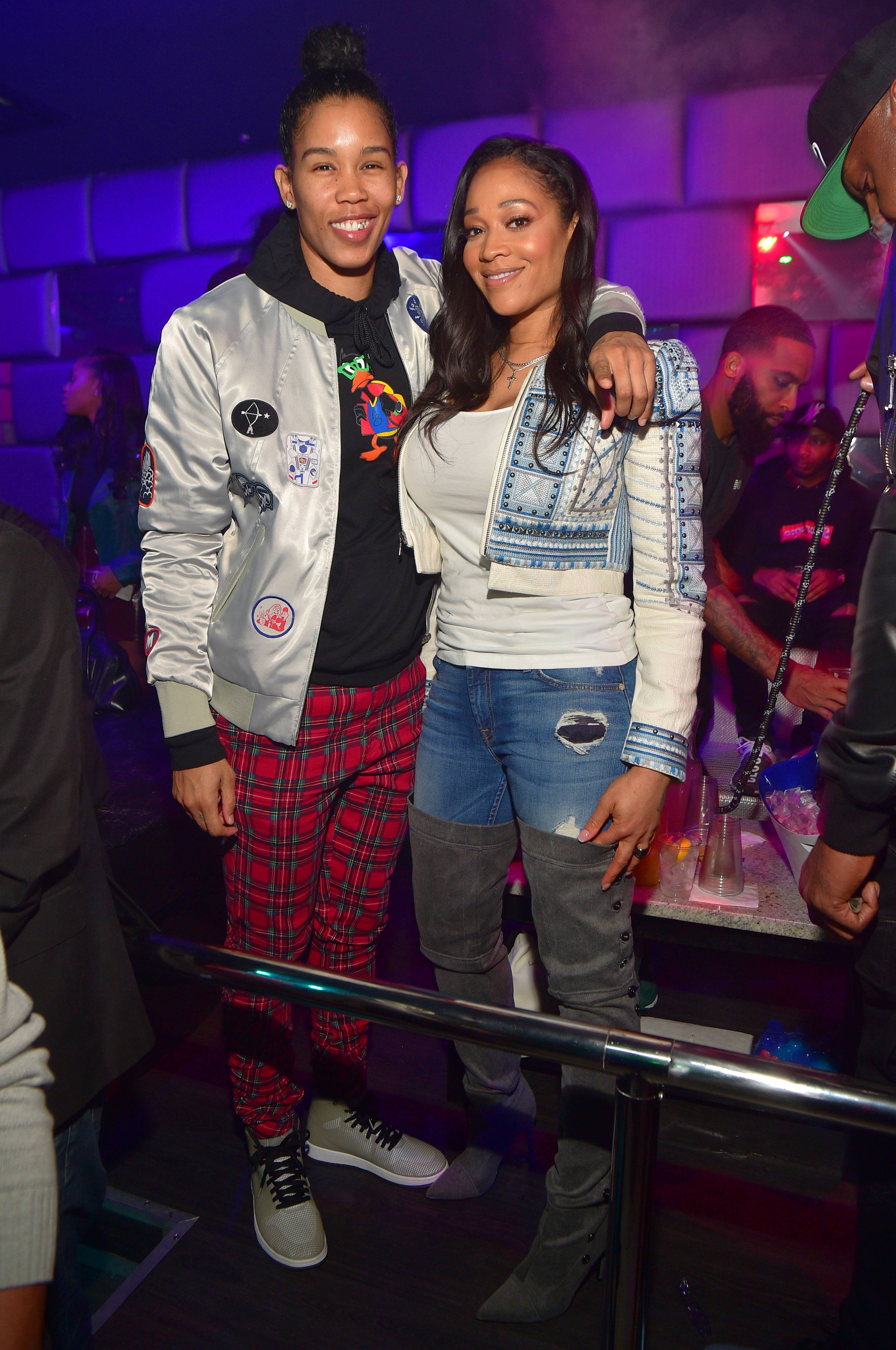 Mimi Faust received a slew of backlash from some of her followers after she posted a collage of photos of her with her girlfriend, Tamera Young, something several others were doing on Wednesday (August 1) in observance of National Girlfriend Day.
Unfortunately, not everyone was here for her gesture as some homophobic trolls reared their heads in the comments section below the post. Luckily, she took the time to check them on their hate.
Below the photo which the Love & Hip Hop: Atlanta star simply captioned, "#NationalGirlfriendDay #LoveWins #WCE," a few homophobes attempted to shame the reality starlet for living in her truth.
"Disgusting...meme...you have a daughter get your mind right...," one bothered commenter wrote.
She directly responded, "First of all Spell my name Correctly for [sic] you start crazy on my page..., 2nd mind ya business b***h."
Elsewhere in the comments, another naysayer used the Bible in an attempt to invalidate Mimi and Tamera's relationship, but the WNBA star stopped her in her tracks with a perfect and eloquent read.
"It's amazing how people can quote the Bible or speak on what God says or wants when it pertains to someone else but not their own life," she wrote. "I know you don't live a perfect life. The BIBLE also says Luke 6:37 -  Judge not, and ye shall not be judged: condemn not, and ye shall not be condemned: forgive, and ye shall be forgiven: so here coming from a child of God who loves Mimi she doesn't need your Bible quotes I can read her mine."
Watch the exchange, below: