Nene Leakes Is a Grandmother
The reality star was surprised about her son becoming a father.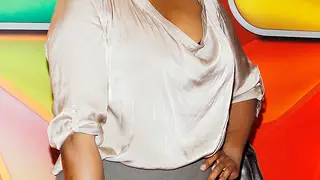 NeNe Leakes recently revealed her shock at discovering her 22-year-old son, Bryson, was about to become a father.
The reality TV star told In Touch, "I only found out about everything because I ran into Ashley [Hill] when she was more than six months along," the Real Housewives of Atlanta star said. "I said, 'You look pregnant.' And she said, 'Hasn't Bryson told you?' But he hadn't because he knew that I wouldn't approve of him having a child so young."
Having become a parent at her son's age, NeNe understood how tough raising a child would be for the young man. "I didn't want him to make the same mistakes that I did." She commented. "I needed to let it sink in."
But after her granddaughter, Bri'asia Bryant, was born this past June, NeNe instantly slipped into her grandmother role. "I always wanted to have a girl," she gushed, "and now I have one! She's just adorable."
Also understanding the financial burden, NeNe has also stepped in to make sure  her son's girlfriend won't have to struggle financially.
"I paid for everything in the nursery: the clothing, the diapers. I don't want her to feel strapped," she says.  "We just love her," NeNe concluded.

BET.com is your #1 source for Black celebrity news, photos, exclusive videos and all the latest in the world of hip hop and R&B music.
(Photo: Jemal Countess/Getty Images)