Cuba Gooding Jr. To Host Strip Club Party
The disgraced actor pleaded guilty to forcibly touching a woman earlier this month.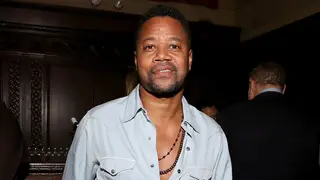 Cuba Gooding Jr. is reportedly set to host a strip club party after pleading guilty to forcibly touching a woman in early April.
According to Page Six, the disgraced actor will host a party next month in Times Square at the Sapphire night club, the same New York City neighborhood where Gooding harassed the first of his three accusers.
Back in 2020, the Oscar winning entertainer was charged with three counts of forcible touching after he was accused of grabbing a woman's chest at the Magic Hour Rooftop in 2018.
Two other women recounted incidents where they were touched inappropriately by Gooding Jr. at Manhattan bars in 2019.  Additional incidents involving Gooding Jr., forcibly touching a woman occurred at two other NYC establishments in 2018.
His plea deal calls for no jail time.
If the 54-year-old continues counseling for six months, he can withdraw the misdemeanor plea and plead guilty to a lesser violation of harassment, Associated Press notes.