Black Republican Candidate Says Cliven Bundy Isn't 'Racist at All'
Niger Innis stands up for controversial Nevada rancher Cliven Bundy.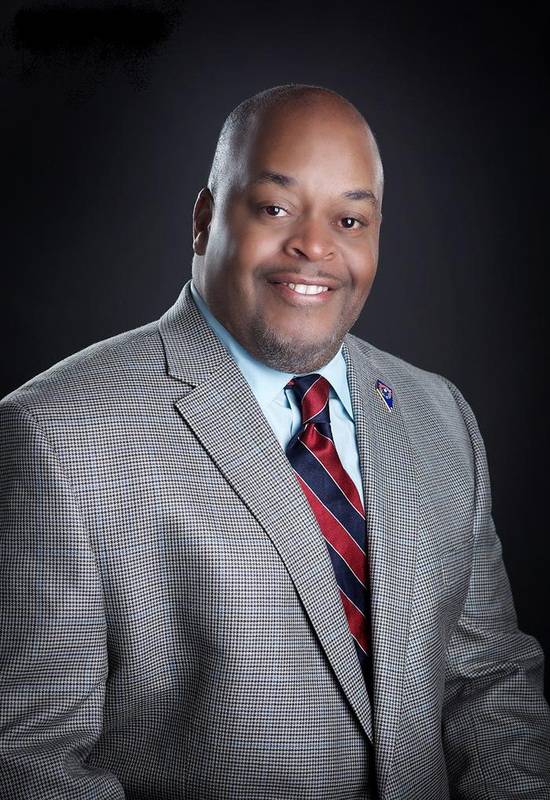 Ever since Cliven Bundy publicly shared unpopular views about "the Negro" and how African-Americans may were better off as slaves, most top conservatives backed away from him. But Niger Innis, a Republican congressional candidate who hopes to represent Nevada's 4th congressional district and also happens to be Black, is standing up for the controversial rancher.
Speaking at an American Independent Party event honoring Bundy, Innis declared that he is not "racist at all," Buzzfeed reports, despite, in his opinion, the efforts of the media to make him seem so.
"This is the game the media is going to play with us to distract us from the real issue, which is that the federal government has too much control over Nevada's land," said Innis, who met Bundy during the standoff with the federal government over unpaid grazing fees. "They will try to distract with the firestorm that Cliven started by using the r-word, the racism word."
Based on his experience, having "broken bread" with the Bundys, Innis added, "I don't consider Cliven or his wonderful family racist at all. Period, end of story."
Innis, national spokesman for the Congress of Racial Equality, is the son of activist Roy Innis, who launched two unsuccessful bids for a seat on the House of Representatives and another to become mayor of New York City.
If the younger Innis, who considers himself a "rock star with the Tea Party," wins the primary race on June 10, he will face off against the incumbent Democrat, Rep. Steven Horsford, the state's first African-American congressional representative.
Follow Joyce Jones on Twitter: @BETpolitichick.
BET Politics - Your source for the latest news, photos and videos illuminating key issues and personalities in African-American political life, plus commentary from some of our liveliest voices.  Click here to subscribe to our newsletter.  
Get ready for the BET Experience, featuring Mary J. Blige, Maxwell, Jill Scott, A$AP Rocky, Rick Ross and many more. Click here for more details and info on how to purchase tickets.
(Photo: Courtesy Niger Innis For Congress Campaign)