OPINION: Using Critical Race Theory As An Excuse Not To Teach Black History, A Nefarious Tactic
The study of systemic racism and its impact is targeted at collegiate level education, but some are using it as a reason to avoid educating schoolchildren about the history of Black people.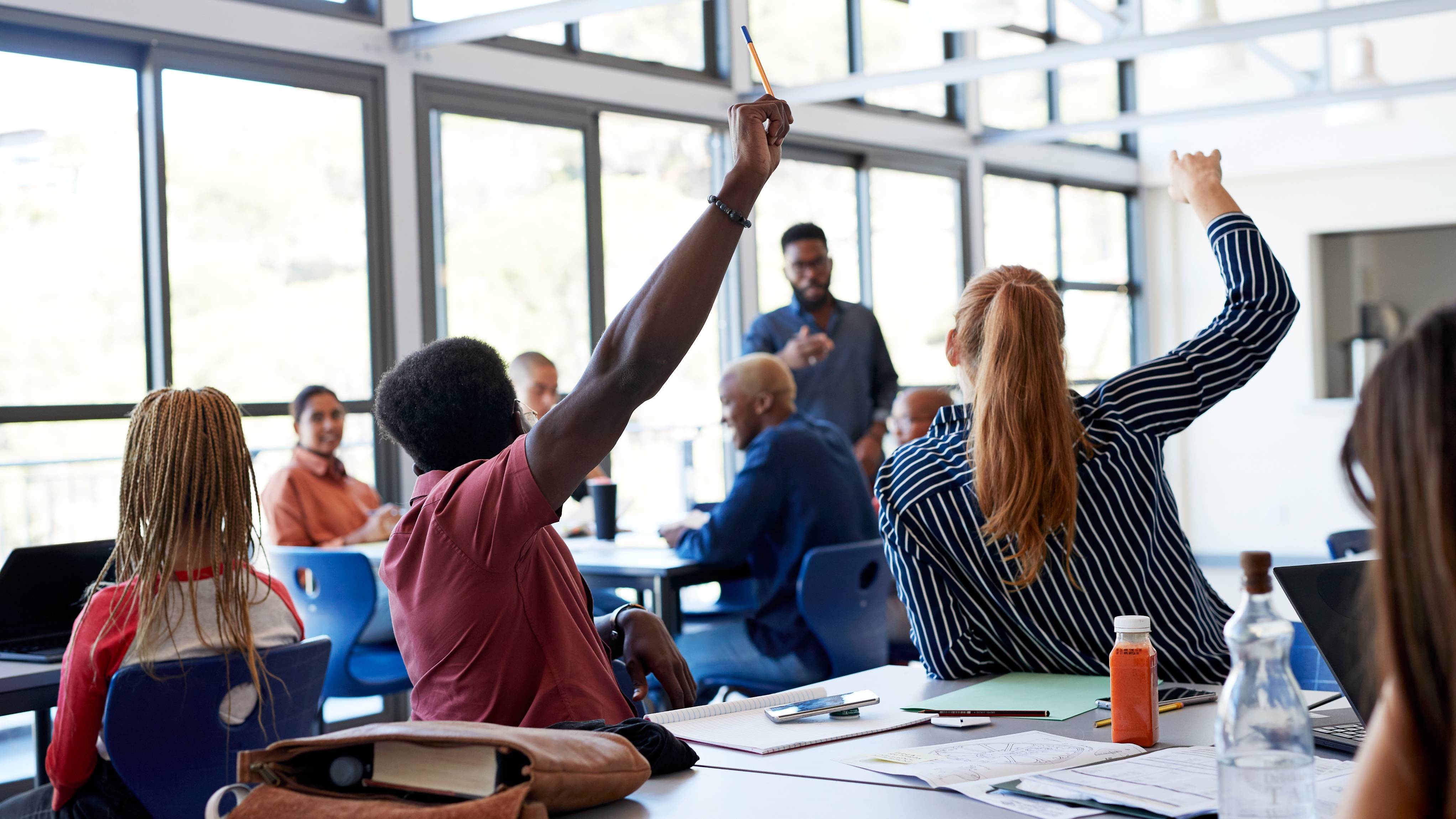 In the past two years, discussions have cropped up around the ideological concept known as Critical Race Theory. Right-wing politicians and conservative figures have gone red in the face, swearing it is not the impact of systematic racism that threatens the stability of our democracy, but instead Critical Race Theory being taught in elementary schools that is the source of racial and cultural conflict.
Their argument's largest fault? Critical Race Theory is not actually being taught in elementary schools, but is an advanced theoretical lens mostly studied in undergraduate courses.
What nine legislatures have signed into law are not anti-critical race theory restrictions to schools curricula, they are simply restrictions to teaching anything related to Black history. Under the guise of Critical Race Theory, detractors are able to erase essential parts of history that would otherwise provide the knowledge needed to fuel change and justice for generations to come. It's time elected officials learn that Black history is American history and any attempt to censor our history is an anti-democratic erasure of history's whole truth.
On average, lessons regarding systemic racism and its impact  don't happen until undergraduate coursework. Conflating Black history with critical race theory is a tactic to limit the knowledge of America's history disseminated to the public. In recent years, this re-learning of history has yielded varying degrees of reparative justice that many conservative powers continue to protest.
In reality, Critical Race Theory is a college-level theoretical framework for analyzing the ways in which the construction of race and subsequent racism are intertwined into our legal systems. Developed in the 1970s by acclaimed theorists like Kimberlé Crenshaw and Derrick Bell, critical race theory combats the idea of racism as a collection of individualized prejudices and points toward how constructed racial hierarchies have impacted institutions. Considering the unprecedented pressure and depleted resources for educators during the pandemic, one could assume it would be quite difficult to jump from multiplication tables and state capitals to intersectionality and systemic racism. When elected officials, parents, and select educators take a stance against critical race theory, they are taking a stance against Black history.
A Policy Innovators in Education (PIE) network survey revealed that 42 percent of white respondents "worry that our schools are focusing too much on issues related to race and racism." The same study revealed 1 in 5 Republican and Republican-leaning respondents believe Black history "should not be taught in any grade levels." It seems as though it won't stop until Black history is eradicated from the classroom entirely and the worries about justice due to those exploited by America's past are salved.
Knowledge is power, and those fighting against Black history in the classroom are most fearful of it. During the summer of 2020, where racial justice had come to the forefront of mainstream political discourse, pushes for progress, led by Black organizers for decades, had come to a head. After much of the nation had become familiar with Juneteenth, a day of celebration of true liberation for all Black Americans, it quickly became a national holiday. In 2021, on the centennial anniversary of the Tulsa Race Massacre, an often ignored piece of history that gained notice from the collective realization that such a monumental event had been left out of history books. It took widespread learning of this for the survivors to receive national attention a century later and monetary compensation from leading organizations.
The long list of public knowledge revealing steps toward social change are what keep conservatives up at night — examples of public apology for the medical racism and institutions of higher education committing to reparative justice are representative of the steps toward justice that can only occur with the knowledge of history in its entirety. By limiting Black history and the whole truth, white America can absolve itself of responsibility for injustice. Whether it's legislation that bans white discomfort or a Critical Race Theory hotline to report equitable educators, the attack on Black history and its impact are attempts to curtail civil rights and justice.
RELATED: Alabama Lawmakers Confuse Critical Race Theory With Black History Month
Effective commitments to racial justice can only arrive from informed and educated access to information — any attempts of education censorship is a threat to democracy and progress. Widespread education on all history opens the door to repair the damage done by racist policies and institutions. We have the power to take action to preserve general access to comprehensive education and ensure a future where children's education goes uncompromised.
This Black History Month, we are uplifting the work of educators, advocates, and elected officials committed to keeping equity in our education. Learn more about the Black History Now Awards by clicking here.