Syria's Assad Denies Chemical Weapon Use
In an exclusive interview with PBS' Charlie Rose, Syrian President Bashar al-Assad told Americans that he was not involved in the Aug. 21 chemical weapons attack and warned against any U.S. military strike.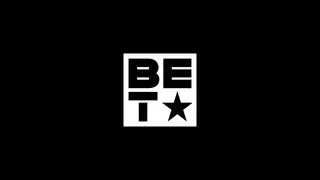 (Photos from left: Charlie Rose and Bashar al-Assad. Frederick M. Brown/Getty Images, REUTERS/SANA/Handout via Reuters)
"We — we're not in the area where... the alleged chemical attack was happened, as is alleged. We're not sure that anything happened," Assad said, while refusing to confirm or deny if his regime had chemical weapons.
"Our soldiers in another area were attacked chemically, our soldiers," Assad said. "They went to the hospital, as casualties because of chemical weapons. But in the area where they said the government used chemical weapons, we only had video and we only have pictures and allegations. We're not there. Our forces — our police, our institutions don't exist. How can you talk about what happened if you don't have evidences? We're not like the American administration. We're not social media administration or government. We are the government that deals with reality."
Scheduled to air in a special presentation of Charlie Rose on Monday, Sept. 9 at 9 p.m. ET, this discussion marks Assad's only television interview since President Barack Obama asked Congress to authorize the use of force against the Syrian regime for its suspected use of chemical weapons.
"He had a message to the American people that it had not been a good experience for them to get involved in the Middle East in wars and conflicts ... that the results had not been good," Rose said.
Assad warned that the U.S. and its allies should "expect every action" in retaliation if President Obama decided to strike against Syria.
"You should expect everything. Not necessarily from the government," Assad told Rose.
"You have different parties; you have different factions; you have different ideology; you have everything in this region now," he added in a clear reference to Syria's allies in Iran and the Islamic militant group Hezbollah.
Several excerpts and previews of Rose's interview have been released on CBS new shows, during which the journalist noted that the Syrian dictator was "remarkably calm" and accepting "some of the responsibility" for last month's attack.
"I asked that very question: 'Do you feel any remorse?' He said, 'Of course I do,' but it did not come in a way that was sort of deeply felt inside," Rose said. "It was much more of a calm recitation of anybody who's a leader of a country would feel terrible about what's happened to its citizens."
The White House has continuously rejected Assad's denial that he used chemical weapons that killed hundreds on children. There is also secret intelligence that clearly shows Assad's forces firing the rockets into the area controlled by rebels, according to Secretary of State John Kerry and additional Obama administrative officials.
Both the U.S. and its international allies, including the European Union, have insisted that only the Syrian government could have carried out the attack in Damascus' eastern Ghouta suburbs because only Assad's military has the missiles, the chemical agents and the expertise to successfully execute a wide-scale gas strike.
But only France and Saudi Arabia have firmly committed to backing any U.S. military action in the area.
A new national poll released Monday from CNN shows that Obama will be going against a strong tide of public opinion that does not want the U.S. getting involved in Syria, even though eight in 10 Americans believe that Assad's regime gassed its own people.
"More than seven in 10 say such a strike would not achieve significant goals for the U.S. and a similar amount say it's not in the national interest for the U.S. to get involved in Syria's bloody two-year-long civil war," CNN reported.
As Congress returns to Washington from its August recess, Obama will conduct six television interviews on Monday to make his case to support military action against Syria. On Tuesday evening, he will address the American people from the Oval Office.
The Senate is set for a significant vote on the issue as early as Wednesday.
BET Global News - Your source for Black news from around the world, including international politics, health and human rights, the latest celebrity news and more. Click here to subscribe to our newsletter.