Look: Hateful Slur 'Not for N*****s' Written on High School Blood Drive Flier
One more in a series of racist acts since Trump's victory.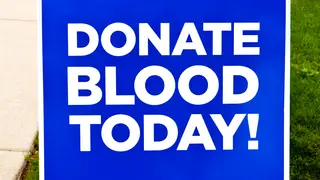 Another racist incident has occurred at a school following the 2016 election. This time, students at a school in Harford County, Maryland, were shocked to see a flier for a blood drive defaced with the N-word. 
A student at Fallston HS Tweeted an image of a Racist comment written on a blood drive flier

Immediately, people on Twitter saw this as a direct product of the election

The Harford County Public School System tweeted a response that denounced the flier

The flier has since been removed. There has been no news on the identity of the person responsible for the hateful message.