Nelly Weighs In On The A$AP Rocky Force Ones Debate
A debate sparked online over an old clip of Rocky saying he revived the sneaker trend.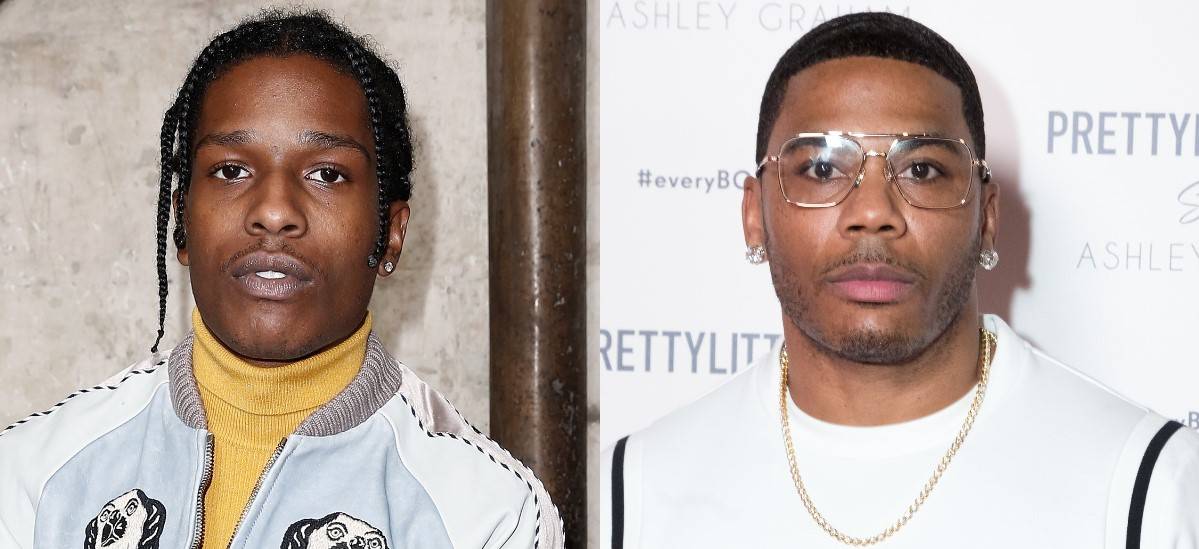 Nelly has chimed in on the debate over A$AP Rocky's Air Force Ones claim.
Both rapper's names were trending yesterday (April 24) after Twitter users unearthed an 2015 Oxford Union town hall where Rocky claimed that he breathed life into the urban fashion trend after 2011. "You can ask my manager, it was all premeditated...it was 2011 [and] I said, 'I'mma wear these wack sneakers just to test the scene," he said in the clip. "When people started wearing them again, I stopped wearing them."

However, older hip-hop heads were quick to point to Nelly and St. Lunatics' 2002 song,"Air Force Ones," that paid homage to classic sneaker, which was already a staple in urban fashion at that point. Opinions were split down the aisle as the debate spiraled into an all-out war of words over Rocky's assertion.

Charlamagne Tha God threw in his two cents under a post on The Shade Room. "No rapper made Air Force Ones famous," he wrote. "Rappers were rocking air forces because they was popular in d**n near every hood [in the] USA." Nelly stepped into the comment section to offer his opinion.

The discussion rolled over into the next day when Nelly called into Power 105.1's The Breakfast Club to settle the debate on Friday (April 24). The "Country Grammar" rapper acknowledged him and his rap crew weren't the first ones to rock Air Force Ones.

"But when you say 'made 'em famous,' you gotta understand that Air Force Ones were more of a New York, east coast thing. We didn't rock Air Force Ones in the south or the midwest, and they [weren't] rocking them on the west coast. Until we did what we did." Nelly noted. "Like, Air Force Ones went from $59.99 to $100 in a year. The same year after we made our song, shot our video, and had our tour. So, I don't know what A$AP is on, or whatever he's talking about, but if he's in any doubt, all he gotta do is ask Nike. They sponsored our whole tour that year. We had a whole Air Force One that flew from the back of the stadium to the front of the stage during every show."

DJ Envy pushed back. He agreed that Air Force Ones skyrocketed in popularity after the song "Air Force Ones" came out, but he saw Rocky's point about introducing it to the younger generation that didn't grow up during his era. 

The St. Louis native objected the take."I don't know, the price never changed my dude!" Nelly countered. "We took 'em from $59.99 to $100.00! They never came back down my dude!"

At the end of the day, Nelly clarified that he's "not doubting what A$AP feels." But still, he feels credit should be given where it's due, reminding the hosts that the debate was about "who made [Air Force Ones] famous."

Listen to the rest of the debate on The Breakfast Club below.