Breaking: The Brother of the Woman Who Accused Nate Parker of Rape Speaks Out
He reveals details about her tragic end.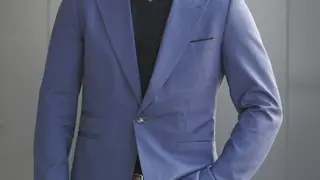 Earlier today, a criminal case from college in which Birth of a Nation filmmaker Nate Parker was accused of rape came back to haunt him. Well, now the other shoe has dropped.
New reports indicate that the woman who accused the rising filmmaker of raping her in 1999 when she was unconscious in his apartment is dead. According to The Hollywood Reporter, the victim committed suicide at the age of 30 in 2012 by overdosing on sleeping pills.
The accuser's brother, who has chosen to go by the name Johnny, explained her passing, saying that after the alleged rape, "She became detached from reality. The progression was very quick and she took her life."
The victim allegedly battled depression after the incident, which involved Parker and his Birth of a Nation co-writer Jean Celestin.
"Major depressive disorder with psychotic features, PTSD due to physical and sexual abuse, polysubstance abuse," Johnny said. "If I were to look back at her very short life and point to one moment where I think she changed as a person, it was obviously that point. The trial was pretty tough for her."
When asked about Parker's acquittal in the 2001 trial, he added, "He may have litigated out of any kind of situation. My position is he got off on a technicality."
The late victim, who is going unnamed as she is a victim of sexual abuse, left Penn State after the trial ended and had difficulty moving on from the incident.
"She was trying to find happiness," her brother said. "She moved around frequently and tried to hold a job. She had a boyfriend. She gave birth to a young boy. That brought her a good bit of happiness. I think the ghosts continued to haunt her."
The timing is notable, considering that Parker is about to go on a press tour and Oscar campaign for his buzzworthy film. See what all the fuss around Birth of a Nation is about with BET Breaks above.