The 10 Most Anticipated Film and TV Shows of Fall 2022
This can't-miss guide includes everything you need if you're a cozy homebody.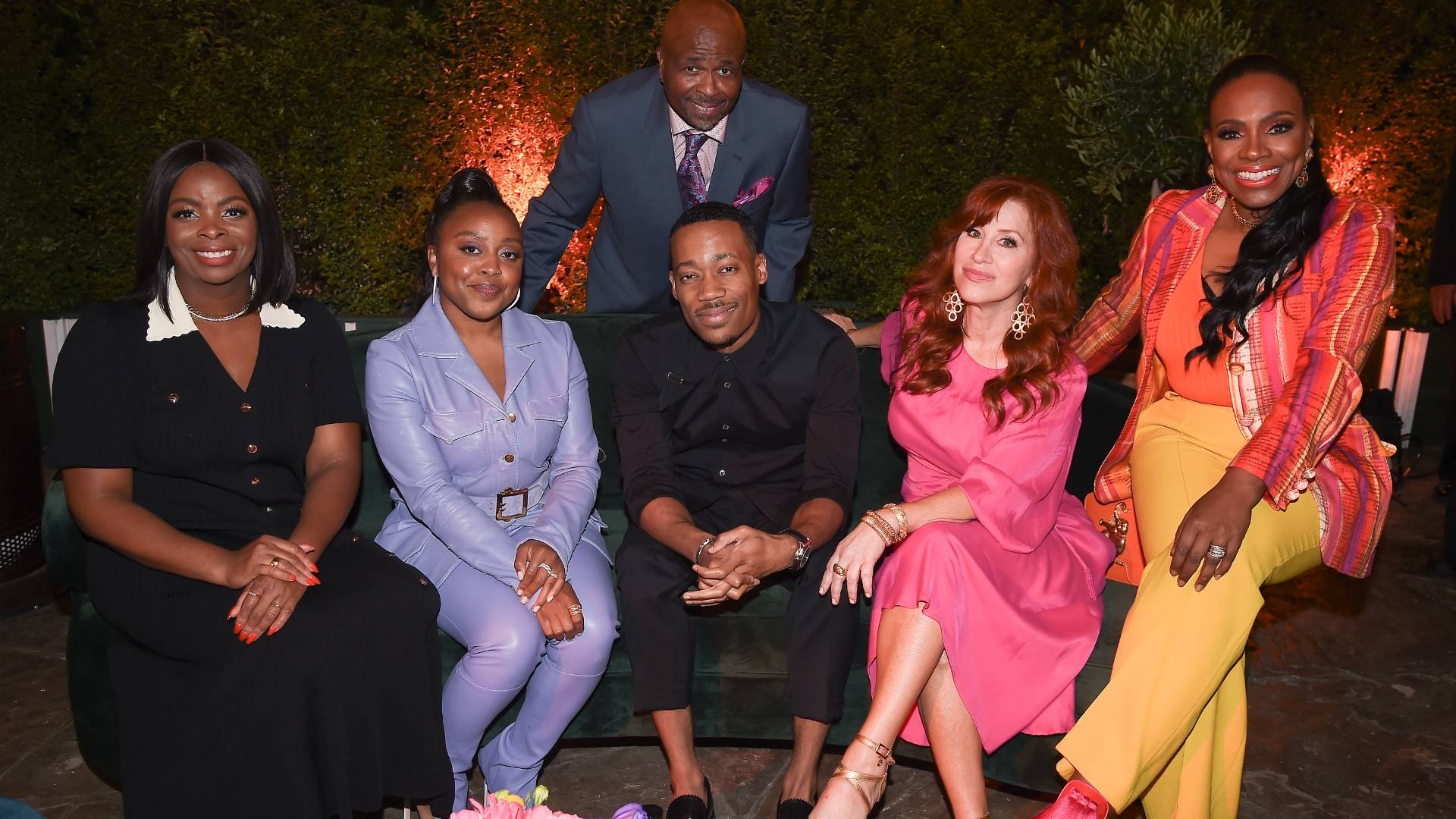 The fall festival season is now upon us.

Like the trees and temperature, new television shows and films are dropping as we get ready to close out another year. This summer didn't have as many blockbusters as advertised, but there is nothing but high excitement for what's coming from the likes of Donald Glover, Oprah Winfrey, Tyler Perry, Quinta Brunson, and more.

With Labor Day happening this weekend, this comprehensive list offers some details about shows we intend to watch and, for those with infinite time, ones that should be added to their rotation.
A Jazzman's Blues

PREMISE: A Jazzman's Blues marks the first screenplay from Tyler Perry, written way back in 1995. It is a product that celebrates Perry's almost two-decade career. Starring Joshua Boone and Solea Pfeiffer, this Netflix offering is a star-crossed tale that spans 40 years in the life and love of an aspiring jazz musician, played by Boone.

Sidney

PREMISE:  The world collectively paused when the brilliant light of Sidney Poitier was called home. Now, friends and family celebrate his life in a new Apple TV+ documentary, which will also play in theaters. Sidney offers a vivid and revealing look at the man, the activist, and the acting giant in Hollywood. With confessionals including Denzel Washington, Spike Lee, and Oprah Winfrey, who is also a producer on the film — Sidney is an intimate and must-see film everyone should see.

Abbott Elementary S2

PREMISE:  The best new comedy of last year is quickly coming back to build on its successes. Quinta Brunson, Tyler James Williams, and the legendary Sheryl Lee Ralph are ready to deliver more relatable laughs full of over-the-top hilarity. Abbott Elementary Season 2 was rushed after the cast and writing made an impact on audiences around the globe. Returning to the Philly school, all eyes are on whether or not a now-full-time Gregory (Williams) and Janine's (Brunson) chemistry will teach us if these two are ready for love and something new.

Honk For Jesus. Save Your Soul.

PREMISE:  This Sundance Film Festival darling crafted by The Ebo Twins finds Honk For Jesus. Save Your Soul., making an impact on streaming services ASAP. Regina Hall plays the wife of a disgraced Southern Baptist pastor, performed by Sterling K. Brown, as the two decided to document the struggle and force them to re-evaluate their relationship with God and their commitment to one another. A satire, which should appeal to any critic of Creflo Dollar and megachurch culture, is produced by Jordan Peele and will be released both in theaters and on Peacock.

The Resident

PREMISE:  If true blue TV watchers have taught us anything over the years, it's to never not watch a show starring Malcolm-Jamal Warner. (Word to Jeremiah.) The theme for The Resident Season 6 should resonate with many fighting a similar battle, as "defiance is the best medicine," according to the Fox series' upcoming return. The doctors at Chastain Memorial Hospital have already had battles with corporations, seen love and loss, and witnessed incredible scenarios. As Dr. AJ Austin and his colleagues, Warner gives us a lot to look forward to as many characters are faced with an impasse.

On The Come Up

PREMISE:  Paramount+ has quietly become the streaming service to see new and interesting content. Nothing says those things more than On The Come Up, based on the Angie Thomas novel of the same name. The film, which also marks the full-length directorial debut of Sanaa Lathan, finds her as the mother to 16-year-old rapper Bri (played by newcomer Jamila C. Gray) as she fights to make a name for herself as a credible hip hop star. Method Man, Da'Vine Joy Randolph, and Mike Epps co-star in this drama, which you should add to your queue.

Entergalactic

PREMISE:  Cleveland's rap superhero, Kid Cudi, will enter the hallowed halls of Netflix with Entergalactic, his adult-animated music series based on his album of the same name. Created by Cudi and Kenya Barris, the former voices a young artist named Jabari as he attempts to balance love and success. Featuring songs from the album, Jabari's love interest, Meadow, voiced by Jessica Williams, promises an explosion of emotion, energy, and expression. You should tune in for all of the otherworldly adventures.

The Woman King

PREMISE: Viola Davis continues her reign atop the Hollywood box office in this historical epic, which tells the story of the Dahomey tribe of women warriors who defended a nation. Fighting alongside her is Lashana Lynch, John Boyega, and Thuso Nokwanda Mbedu, as The Woman King, directed by Gina Prince-Bythewood, is already calling many to rush to the theatre.

Till

PREMISE:  Director Chinonye Chukwu is already on many critics' 2023 best lists because of how commanding Till is looking to be. The much-anticipated biopic, starring Danielle Deadwyler and Whoopi Goldberg, finds her as Mamie Till-Mobley engaged against dubious forces as she fights to make sure the senseless murder of her 14-year-old son Emmett Till (Jayln Hall) would not be ignored.

Atlanta

PREMISE: If you stayed ten toes down with the squad in Atlanta, the final season promises to be full of exciting adventures. Donald Glover, Brain Tyree Henry, Zazie Beetz, and LaKeith Stanfield have flipped conventions when it comes to storytelling for television and become one of the more unique shows to run. While the jury is out about how last season will impact this last hoorah, where Earnest, Alfred, Van, and Darius go, eager audiences are sure to follow.

Kevin L. Clark is a screenwriter and digital media specialist, who works at the intersection of music, film, Black pop culture, and social justice. Follow him on @IAmKevitoClark.