Opera Singer Angel Blue Pulls Out Of Performance Due To Blackface Being Used
The singer took to Instagram to share her feelings on the situation.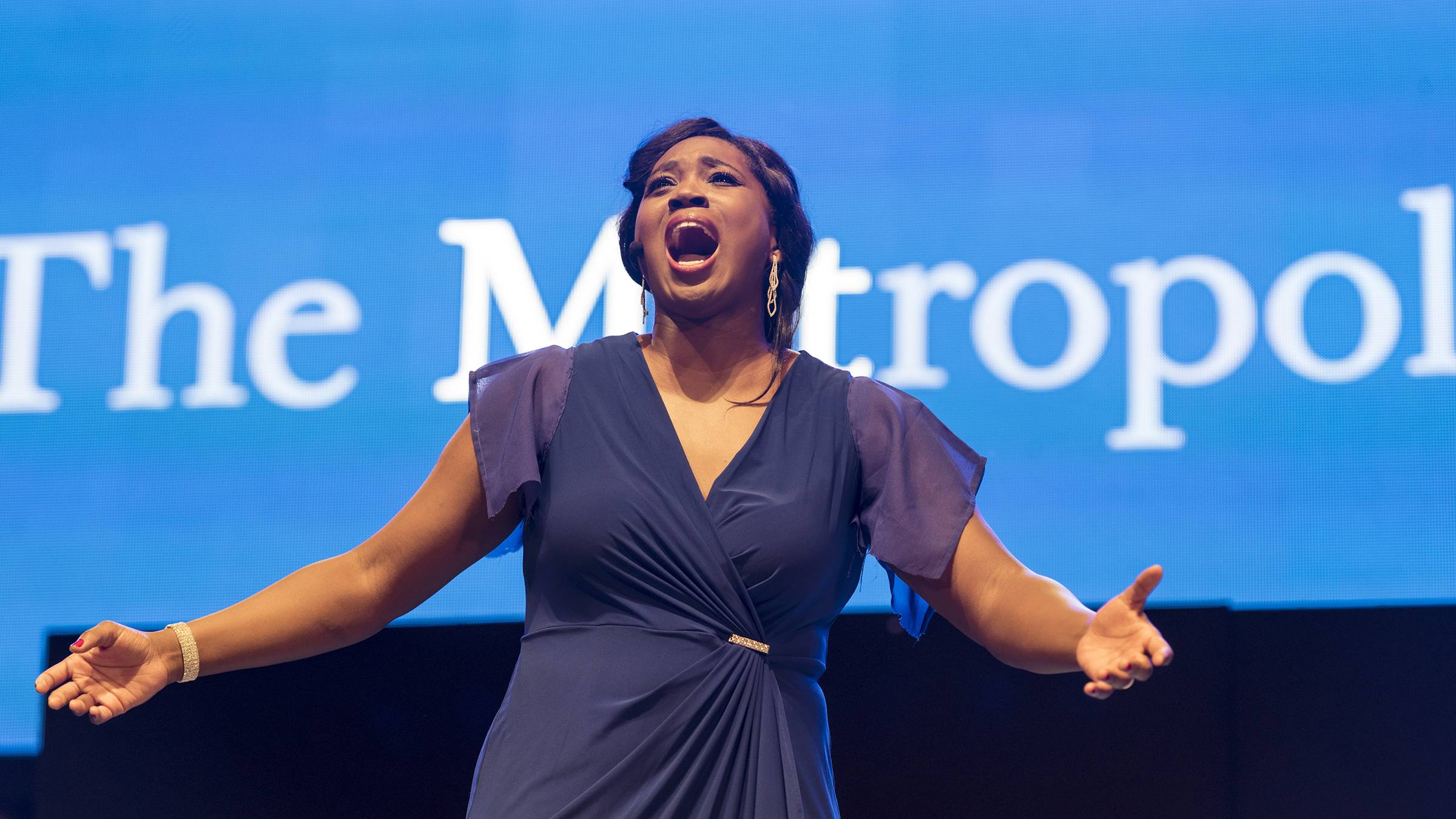 Unfortunately, blackface is still happening in different parts of the world and this opera singer is not putting up with it.
Angel Blue, a soprano singer, has pulled out of her performance in an opera for Italy due to the use of blackface in the staging of a different work this summer on the same stage.
The singer took to her now deactivated Instagram and shared a post how she will be "bowing out" of "La Traviata" at Verona's Arena this month because the theater recently mounted another Giuseppe Verdi opera, "Aida," that had performers in blackface.
"Dear Friends, Family, and Opera Lovers, I have come to the unfortunate conclusion that I will not be singing La Traviata at Arena di Verona this summer as planned," she wrote.
"Let me be perfectly clear: the use of blackface under any circumstances, artistic or otherwise, is a deeply misguided practice based on archaic theatrical traditions which have no place in modern society. It is offensive, humiliating and outright racist."
A similar situation occurred in 2019 with opera singer Tamara Wilson, who is white, protested against darkening her face to sing the title character of an Ethiopian woman in the opera at the Arena.
The theater made a statement, sharing the singer "knowingly committed herself to sing at the Arena," even though the "characteristics" of the 2002 Zeffirelli staging were "well known."
"Every country has different roots, and their cultural and social structures developed along different historical and cultural paths,″ said the statement by the Arena of Verona Foundation. "Common convictions have often been reached only after years of dialogue and mutual understanding."