Cops Search For Suspect In Mass Shooting At Oregon Rap Concert
The motive behind the shooting at the concert, featuring rappers Lil Bean and Zay.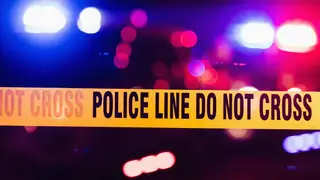 Oregon police investigators are searching for a suspect who shot a total of six people Friday (Jan. 14) at a rap concert.
KGW News reported the shooting occurred just outside the venue WOW Hall in downtown Eugene, Oregon, around 9:30 p.m. local time, on Friday night (Jan. 14). Eugene Police Department received at least 30 calls reporting the shooting.
According to a news release by the police department, Six people were hospitalized following the shooting, with one victim sustaining critical injuries. The rest are in stable condition. One of the victims was a walk-in at the local hospital, while the rest were transported from the concert venue. Two of the victims were female and the other four were male.
Officers said they arrived at a "hectic scene of people who had been shot near the back entrance of the venue."
We've got multiple victims with gunshot wounds," Eugene Police Chief Chris Skinner said in a press conference early Saturday morning (Jan. 15). "I think this is about as close as you're going to get and certainly one of the highest profile shootings that we've had in the city of Eugene.
Skinner continued, "all we know at this point is we have a male in a hoodie that was seen running westbound on 8th right after the shooting. We think that's our suspect."
Chief Skinner also said the crowd was difficult to manage and no witnesses were willing to say what they did or didn't see.
The concert was headlined by rappers Zay Bang and Lil Bean.
One of the openers, Savelle Tha Native posted his condolences on Instagram, as well as a six-minute video on Facebook Live.